Published On
Shot in New Jersey; Rapper Lil Tjay under goes surgery
Lil TJay underwent emergency surgery after being shot numerous times on Wednesday morning.
Author :
Ms Chaithra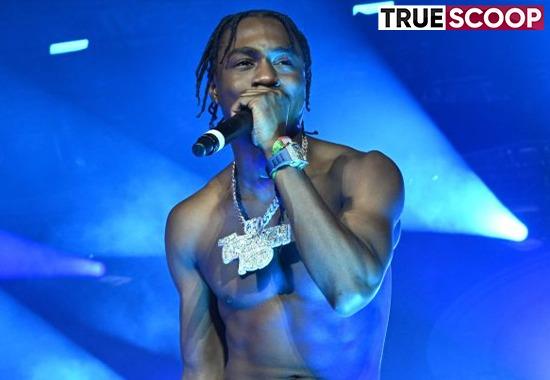 Rapper Lil Tjay, native of the Bronx, needed emergency surgery after being shot early on Wednesday morning in New Jersey.
According to the Bergen County prosecutor, Mohamed Konate, a 27-year-old Manhattan resident, was detained and charged with, three counts of attempted murder for firing shots at Lil Tjay and two of his friends.
According to TMZ, Lil Tjay, whose real name is Tione Merritt, had recovered from the operation by Wednesday afternoon. Antoine Boyd, another one of his friends, was also treated before being released. Jeffrey Valdez, the other friend, escaped unharmed.
Boyd, Lil Tjay, and Valdez were on foot around 14 The Promenade in Edgewater when Konate opened fire and attempted to rob the three guys, according to the police.
The shooting was attended by police at 12:08 in the morning. Both Lil Tjay, 21, and Boyd, 22, allegedly suffered several gunshot wounds.
Three counts of first-degree attempted murder, three counts of first-degree armed robbery, and additional crimes involving firearms were all brought against Konate.
Boyd and Valdez were also accused by the police of possessing weapons illegally. They were detained in Bergen County; Boyd was arrested following his discharge from the hospital.
Along with his collaborators French Montana, The Kid Laroi, and Fivio Foreign, as well as NBA player (and rapper) Miles Bridges, celebrities have come out in support of Lil Tjay after the shooting. For making fun of the shooting in an Instagram comment, 6ix9ine has drawn harsh criticism. (According to Tjay, 6ix9ine's team offered to pay him to take part in a fabricated online beef between the two New York rappers in 2020.)
After being sprung out of prison in 2017, Tjay started pursuing music more seriously, and in 2018 he found widespread success with the tracks "Brothers" and "Leaked."
The teenage rapper was given the moniker "the Bronx Justin Bieber" early in his career due to his special talent for melody and ability to craft catchy choruses. He also has a delicate, higher-pitched voice.
Since then, Tjay has dominated the hip-hop scene, releasing two top-10 albums, most notably 2021's Destined 2 Win, and topping the charts with collaborations like "Calling My Phone" with 6LACK and "Pop Out" with Polo G. Tjay promised to release an EP called Strictly4MyFans in April and promised to speed up the pace of his releases this summer in a social media statement to his followers.
Just two weeks prior to being shot, the rapper shared a video of him dancing shirtless while wearing a large chain on Instagram with the remark "dis gon be a good summer."
According to SeatGeek.com and tour dates announced on the rapper's site, he was expected to perform on July 22 at the Nickelodeon Universe Theme Park in American Dream Mall and a number of music festivals in Europe.