Published On
Sidhu Moose Wala Murder Case: 'After Sachin Thapan's arrest, Lawrence Bishnoi's brother Anmol nabbed in Kenya': Foreign Ministry
Right before the Moose Wala murder case, the gangsters fled from India with a fake identity with assistance from Lawrence who supported them with fake passports
Author :
Tushar Singh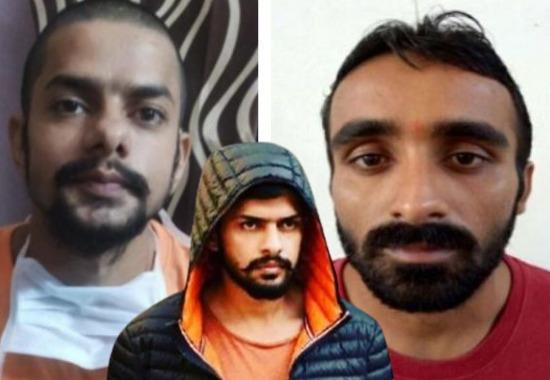 After the arrest of Sachin Thapan (Lawrence Bishnoi's nephew) from Azerbaijan, the spokesperson of Union Foreign Ministry Arindam Bagchi has confirmed the arrest of gangster Lawrence Bishnoi's brother Anmol from Kenya in link with the Sidhu Moose Wala murder case, who was also wanted in the singer's killing.
The spokesperson said each arrest from Azerbaijan and Kenya has been made in the link of the Punjabi singer Sidhu Moose Wala and informed the press that they are in touch with the concerned officials from both nations with legal procedures underway to extradite them to India.
The criminal history of the two has also been asked by the Punjab police to ensure the smooth flow in the process of bringing them to India.
Right before the Moose Wala murder case, the gangsters fled from India with a fake identity with assistance from Lawrence who supported them with fake passports.
Sidhu Moosewala Murder Row: Gangster Lawrence Bishnoi's nephew Sachin Thapan arrested in Azerbaijan
The duo first had been to Nepal, then to Canada and Dubai and from there the two parted their ways to Azerbaijan and Kenya.
The police investigating the Moose Wala murder case said the gangsters were in touch with the Canada-based gangster and mastermind of Moose Wala's killing Goldy Brar.
The Police also said Sachin Thapan played a crucial role in providing weapons and firearms to the shooters.