Published On
Sidhu Moosewala's brand new song to release on THIS date, Balkaur Singh confirms
Sidhu Moosewala's family is planning to only release audio track of the song Author :
Guneet kaur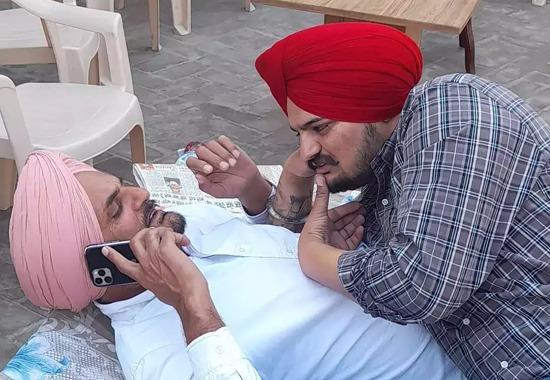 Almost a year has passed by since Sidhu Mooosewala was shot dead in Mansa. Although Moosewala is no more alive, his songs are still people's favourite. Sidhu Moosewala's music have gone on to win various appreciations at the International level. Apart from this, till date his parents try to keep their son alive by releasing some of his unreleased tracks.
As per latest reports, Sidhu Moosewala's father Balkaur Singh stated that a brand-new song of his son will be released in the first week of April. Balkaur Singh mentioned that official video of song is not ready so the family is planning to release the audio track of their son's new song. Bilal Saeed also confirmed that he will soon be releasing a song done in collaboration with slain singer Sidhu Moosewala.
Till now, 2 songs of Sidhu Moosewala have released after his death namely 'SYL' and 'Vaar'. Sidhu Moosewala's first song after death was SYL which got released on 23rd June 2022. In this song most talked about issue of state i.e. Punjab's water issue was raised which is the reason for increasing tension between Haryana and Punjab. The song got banned just 2 days after its release but within that timespan received 2.7 crore views. After this his song Vaar was released about warrior Sardar Hari Singh Nalwa.