Published On
Sidhu Seeks One Week To Surrender Citing Medical Conditions, SC Refused To Hear
Navjot Singh Sidhu seeks one week's time to surrender before Police. The Chief Justice of India has refused to hear the petition immediately.
Author :
Chanderveer Singh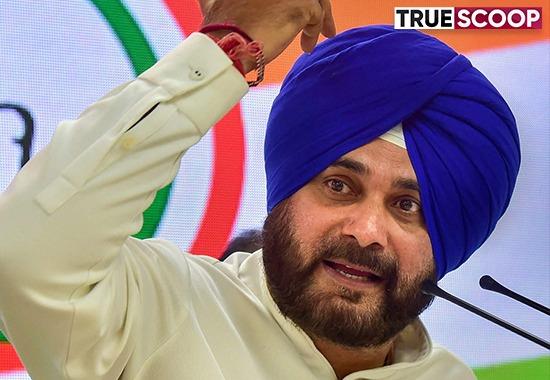 Navjot Singh Sidhu filed a curative petition before Supreme Court. In this Petition, he asked for one week's time to surrender given that his medical condition is not good. Before this, the bench, which delivered the verdict of one year sentence, refused to entertain his curative petition.
On the curative petition of Sidhu's lawyer, Abhishek Manu Singhvi explained that Justice AM Khanwilkar assured him about sending the matter to the Chief Justice, and he will take a call on it. Here it should be noted that if there is no relief from the Supreme Court, then Navjot Sidhu will have to surrender today.
What is a Curative Petition?
A curative petition is the last means of relief for any convict. In this, the Supreme Court uses Article 142. This type of petition may be filed after a review plea against the final conviction is dismissed. The main objective of this type of petition is to ensure that there is no miscarriage of justice and to prevent abuse of the process.
Usually, it is decided by judges in the chamber unless a specific request for an open-court hearing is allowed.
Legal Options
As per legal experts, Sidhu can also file a plea in the court to seek time to surrender stating his prior commitments or some pressing personal work, for which the court might give him some time.
Surinder Dalla, Sidhu's media advisor, explained that
Mr. Sidhu had made a symbolic protest. He has had surgery and he is currently under treatment. Sidhu is not able to eat wheat chapati, he can only eat a special diet. He has a liver issue. He also has a problem with his feet. He is not afraid of jail but is giving complete information about his health before going to jail. Sidhu is ready to surrender at any time.
Supreme Court, yesterday, the extended sentence of Sidhu by one year in the 34-year-old road rage case. Supporters have been called at the time of Sidhu's surrender. Patiala District Congress President Narinder Pal Lali has also sent a message to the party workers in this regard. Sidhu is currently present in his Patiala house. Where his supporters have started reaching Congress leaders.