Published On
Snoop Dogg Snoop Looz cereals: From cannabis to own wine line, here are the top businesses of American rapper
With Snoop Looz all set to be launched in America soon, here top businesses of American Rapper Snoop Dogg
Author :
Ujjwal Samrat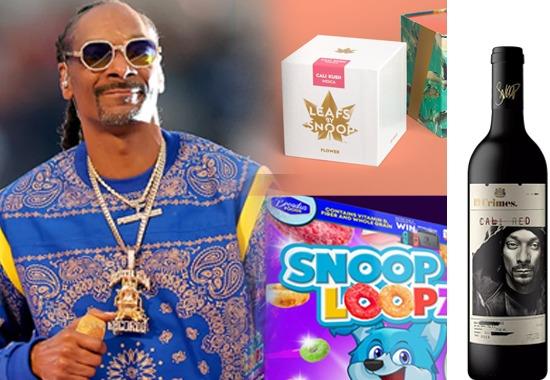 Veteran American rapper Snoop Dogg became the talk of the town yet again after his business partner Master P announced that the artist's brand Broadus Foods will be launching Snoop Looz- breakfast cereals. Following this, Snoop Dogg Cereals started creating a buzz on Google and also started trending on Twitter with fans wondering what special the American rapper is bringing this time. Master P, who along with rapper Snoop Dogg launched Broadus Foods business stated that Snoop Looz will be filled with 'More Corn, More Flavor & More Marshmallows' and will be 'best tasting cereals'. With Snoop Looz all set to be launched in America soon, here top businesses of American Rapper Snoop Dogg:
Snoop Dogg's Branded Cannabis
In 2015, the American rapper joined hands with Canadian cannabis company Canopy to create Leafs by Snoop, his exclusive line of cannabis flower products. Interestingly, in the same year, Snoop Dogg invested in Eaze, a California-based weed delivery startup. Notably, Snoop Dogg is widely followed and is well-known for his love for weed. In fact, in one of his interviews, he expressed his admiration for Jamaican Singer Bob Marley.
Thereafter, Snoop Dogg followed the trend of other Hollywood celebrities i.e. the American rapper created his own esports league known as the Gangsta Gaming League. Before Snoop, Hollywood artists like Drake, The Weeknd, and Jennifer Lopez invested in the booming esports industry.
American rapper Snoop Dogg announces new breakfast cereal Snoop Loopz; With 'MORE Marshmallows'
In April 2020, Snoop launched his very own wine called "Snoop Cali Red" in collaboration with Australian wine company 19 Crimes. Reportedly, Snoop Cali Red was the debut wine release of Snoop's multi-year partnership with the Australian wine brand, and 19 Crimes' first-ever Californian wine.
It is pertinent to mention here Snoop Dogg is also the founder and CEO of Doggystyle Records. He also has his own production company, Snoopadelic Films. Notably, in the 2000s, Snoop Dogg even directed a pornographic film titled Snoop Dogg's Doggystyle.