Strange World OTT release: When & where to watch Disney's first animated representation of LGBTQ
'Strange World' is a movie that has features Disney's first gay character.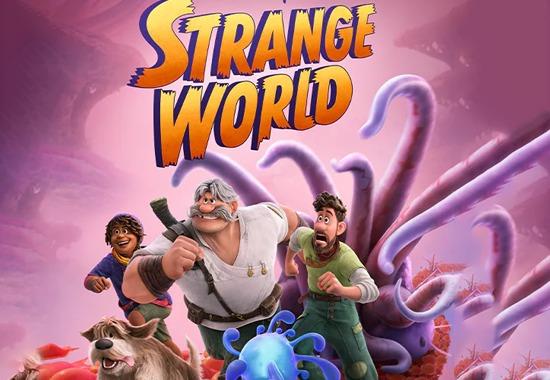 -

The animated movies that Disney has given us are some of the top-notch that we have ever watched. Their animated displays have always been in popular demand from people of all age groups. Now, Disney is all set to release its latest work of Animation studios on the OTT platform almost after a month after its theatrical release. 'Strange World' is a movie that has features Disney's first gay character.

Reportedly, the movie is about an explorer who gets involved in an expedition of adventure and is all set to discover a new world gets into numerous problems but finds something more than what he was looking for. Strange World is all set to release on Disney Plus Hotstar on 23rd December 2022. The movie is first from Walt Disney that openly portrays and talks about the LGBTQ community. It is directed by by Don Hall, written and co-directed by Qui Nguyen, and produced by Roy Conli.

Talking about the film is a science-fiction that is based upon a legendary family of known explorers. The Strange World is a tale by Walt Disney that talks about the son of a world-famous explorer who has to forcibly undertake an expedition to a land full of mysteries to save his own country. The movie will be originally released in English but has a Hindi dubbed version as well.

The movie did not receive a very great response from audiences and critics during its theatrical release but there are expectations from Strange World to leave a great impact on kids through its OTT release.