Tejas movie Review: Kangana Ranaut's latest movie leaves fans divided, Check what they said
Starring Kangana Ranaut, Anshul Chauhan, Veenah Naair, and more in the leading roles, Tejas is directed by Sarvesh Mewara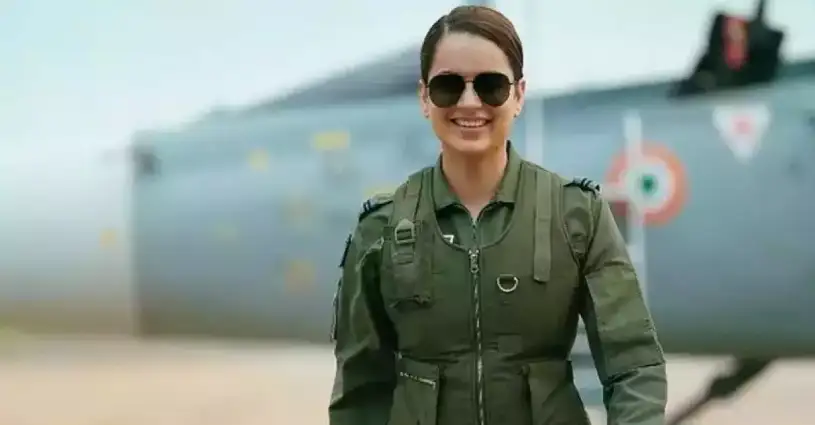 -

Bollywood actress Kangana Ranaut's much-awaited movie Tejas was finally released in theaters on October 27, 2023. Starring Kangana Ranaut, Anshul Chauhan, Veenah Naair, and more in the leading roles, Tejas is directed by Sarvesh Mewara. Kangana Ranaut plays the protagonist of the movie named Tejas Gill. Her father who works in Defence Research and Development Organisation (DRDO) is on the team which is working on the development of the single-engine multi-role combat aircraft Tejas. The aircraft that Kangana Ranaut flies to rescue an Indian spy from Islamist terrorists is Tejas. Even the operation that she leads into enemy territory is titled "Mission Tejas."

With the movie being released in theaters, Tejas movie review is out on social media and fans seem divided on social media. Not only this, many fans on social media expressed their disappointment in Tejas Twitter Review. Below is what fans and critics said in Tejas movie review-
Tejas movie review
A user named Nishit Shaw wrote, "#Tejas: EPIC LETDOWN ..Screenwriting, Dialogues, Performances: Everything is LACKLUSTRE. Flawed VFX, below par execution & illogical scenes steal all merits. #KanganaRanaut & team fall prey to weak writing & confusing narration. NOT RECOMMENDED."
Another user praised Kangana and wrote, "Tejas" showcases the indomitable spirit of a woman Air Force pilot, brilliantly played by KR. Her performance is top-notch, capturing the bravery & determination of Tejas Gill perfectly. With a powerful storyline, Tejas is a must-watch film."
A user named Ashwani Kumar wrote, " #Tejas is a Poorly Budget, Badly Scripted, Lower Standard VFX in comparison of 90's Video Games and One of the #KanganaRanaut's most Bizzare Acting portrayal. Biggest Setback."
Another user wrote, "#TejasReview - A Delightful Patriot. One of the best movie of #KanganaRanaut career , her Acting , her dialogues , her Emotion , her expression is totally mind-blowing..Direction is top level , Storyline is simply brilliant."