Published On
The Boogeyman OTT Release Date: When & where to watch horror thriller of Stephen King's short story?
Directed by Rob Savage, The Boogeyman is based on the Stephan King short story of the same name. Author :
Malkit Singh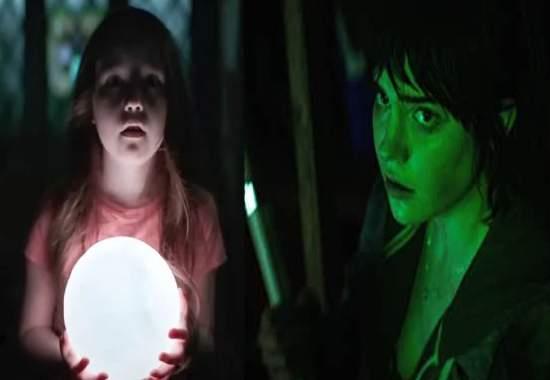 A few weeks after the world was horrified by watching Evil Dead Rise, another horror-thriller movie named The Boogeyman was released in theaters worldwide on June 2, 2023. Going by what critics and fans are saying, The Boogeyman is one step ahead of Evil Dead Rise and is giving chills down the spine to fans who have watched it in theaters. Directed by Rob Savage, The Boogeyman is based on the Stephan King short story of the same name. Ever since its release, fans have been hailing The Boogeyman on social media, and is considering 'horror movie of the year' even surpassing Evil Dead Rise which was more 'gore' than 'scary'. Apart from chilling storyline, The Boogeyman has a brilliant starcast of Sophie Thatcher as Sadie Harper, Chris Messina as Will Harper, Vivien Lyra Blair as Sawyer Harper, Marin Ireland as Rita Billings, Madison Hu as Bethany, LisaGay Hamilton as Dr. Weller, David Dastmalchian as Lester Billings and more in pivotal roles, With the movie buzzing on social media post its theatrical release, fans are now wondering about The Boogeyman OTT Release date, or The Boogeyman streaming date, or in short where to watch The Boogeyman? To know the answer continue reading-
The Boogeyman streaming date and everything we know so far-
Those looking for The Boogeyman OTT Release date, they might have to be disappointed as of now, The makers of The Boogeyman have neither revealed the release date nor the release platform. However, since The Boogeyman is already running in theaters, it is expected that it will be streaming on OTT in July end or August starting. In general, any movie which is released in theaters first, generally takes 2 to 3 months. However, Evil Dead Rise released just after 2 months of its theatrical release on OTT. In India, Evil Dead Rise is available on BookMyShow app.
About The Boogeyman
Evil Dead Rise OTT Release Date: When & where to watch Lee Cronin's horror movie online?
In Rob Savage's version of The Boogeyman, two sisters are dealing with the aftermath of evil. Their father's patient shows up at their door one day and leaves an evil presence that plans to wreak as much havoc as possible and feed off the fear that the family is experiencing. That presence is the Boogeyman. It is pertinent to mention here that it is not the first time Hollywood makers have made The Boogeyman story. Stephen King originally published The Boogeyman in 1973 in Cavalier magazine and then again in 1978 in a short story collection titled The Night Shift.