Published On
"The cabin crew didn't help me": Female passenger writes after drunk man urinates on her in Air India flight
The incident took place on 26th November 2022, where a female passenger had to go through harassment in a business class Air India flight due to an intoxicated man Author :
Guneet kaur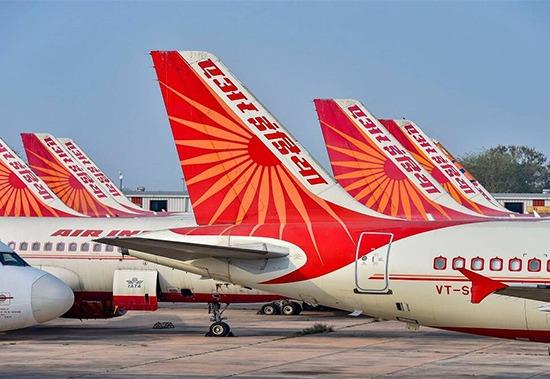 Shocking information has come to the fore where an intoxicated person allegedly urinated on a female co-passenger in the New York-Delhi Air India flight. The incident took place on 26th November 2022 in Air India flight AI 102 with an elderly woman who was sitting adjacent to the aisle of business class. Air India on receiving complaint has informed police authorities about the same. The probe is underway.
A written complaint has been filed by the woman letter to Tata Group Chairman N Chandrasekaran in this regard. The woman wrote in her complaint that immediately after lunch the lights went off. Another passenger who was intoxicated came near her seat. Post this, he opened his pants and started urinating where the victim was sitting. Even after this, he kept on standing for a long time. As the man left, the woman immediately informed the cabin crew member about this. She further wrote in the letter that the crew was not proactive in managing this highly sensitive and harassing situation. Even after 2 hours of waiting, she was not helped. She was continuously disturbed by the constant smell of urine on her seat but have to give in as there was no aid available from the crew. She wrote, "I am saddened that the airline made no effort to ensure my safety during this incident."
A senior commander of the airline said, "The cabin crew should have followed company procedures. The pilot should have been informed and ejected the unruly passenger. Then on landing, he should have been handed over to the security personnel. "