Published On
The government is trying to weaken the RTI says, Sanjay Sehgal
Modi's Digital First Approach is not reflected in the RTI system of Punjab
Author :
Guneet kaur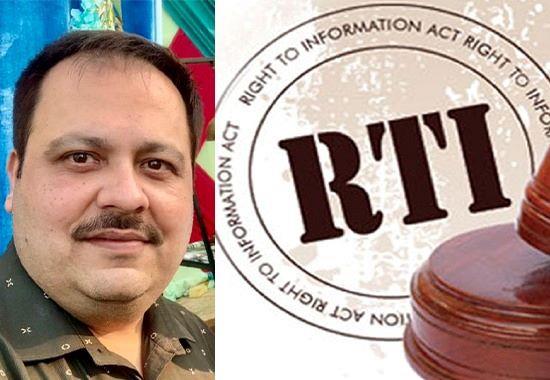 In a telephonic interview with True Scoop, RTI activist Sanjay Sehgal revealed how the government is trying to weaken the RTI instead of strengthening it.
During our conversation with Mr. Sehgal, he told us how the state government is trying to weaken the RTI system and suppress people who ask for information through it. He informed us that filing an RTI in the state government is a very lengthy and tiring process as there is no option of filing it online. On one hand, the central government is promoting digital media and is trying to go digital in every aspect possible, and on the other hand, the state government does not have any online portal to file an RTI except for only a few departments while the central government has it for all the departments.
He further added that the government is not doing enough campaigns to spread awareness related to RTI among the people. Not only this, he also raised concerns over the funds given to the State government to make people aware of the RTI act being used elsewhere.
Also, while explaining the process of filing an RTI, he told us that the department must provide people with the information within 30 days of the period, but no information is received within this time frame. If a person applies for the first appeal, then they just get the date for a hearing but the day never comes. He also threw some light on another major issue that relatives and family members of politicians have been placed at different positions in the State Information Commission even though they are not qualified for the same.
Mr.Sanjay Sehgal is an RTI Activist who helps people who have filed PILs related to the same; he also reports on the wrong happenings going on in the state.
He filed an RTI application on the faulty design of the PAP flyover and after getting no reply, he appealed to the NHAI on the matter. He also issued a complaint to the Minister of External Affairs urging him to look into the matter of passport pendency and also to hold an inquiry on the same.
Presently, he has filed an RTI to get information related to a big scam going on in Civil Hospital related to gynecologists. He also works towards raising awareness among people about the RTI act and also telling them how to file an RTI.