Published On
'The Gray Man' star Dhanush turns 39: A look at his career and rumors around dating
Tamil star has been linked with dating rumors while being married to Aishwarya Rajinikanth
Author :
Ujjwal Samrat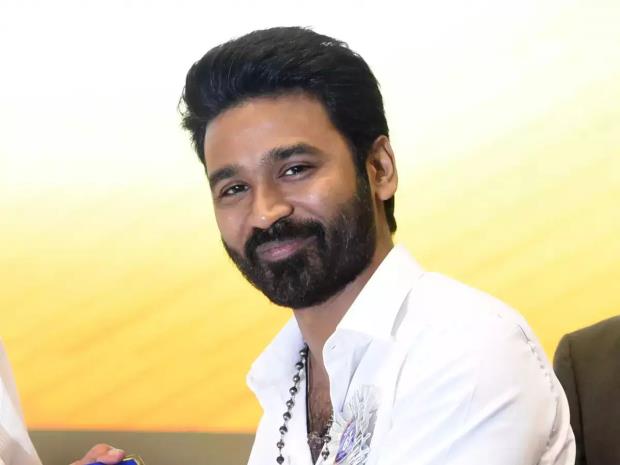 The Tamil superstar Dhanush turned 39 today, the actor has played several roles in Tamil as well as other languages of versatile nature. Over the last few decades, several south Indian stars have made a name for themselves across the country. Rajinikanth, Kamal Haasan, and Chiranjeevi, all have time and again appeared in Hindi cinema bridging the north-south cultural divide.
In 2022, while stars like Prabhas, Allu Arjun, and Fahadh Faasil have gained immense popularity owing to their regional films being dubbed in Hindi, Dhanush is perhaps the only young superstar who has headlined out-and-out Hindi films. The Tamil sensation has also made his Bollywood debut this year with 'The Gray Man' alongside Chris Evans and Ryan Goslings. Earlier this year the star actor parted his way with director Aishwarya Rajinikanth after 18 years of being together.
During 2011-12 when Dhanush was shooting for 3 under the direction of Aishwarya Rajinikanth. A rumor surfaced around him of dating his co-actor Shruti Hasan in the movie. The news was under a huge controversy for days even after Shruti Hasan released a statement clarifying her stand and his friendly relationship with Dhanush and Aishwarya.
Shruti in a statement said, "Shruti said, "I'm not going to tell people to put a microchip in my bum and follow me so that they can know the truth. He is my best friend in the business. He has always helped me artistically. I won't throw that in the trash just because people are talking nonsense about us."
Dhanush while being married was also amid the dating rumors with actor Trisha Krishnan. It was highly speculated that Dhanush was the reason behind Trishna Krishnan's broken engagement with Varun Manian in 2015. Dhanush and Trisha share a very good relationship, which has sparked such link-up rumors and Varun didn't like it.
During the same time, many pictures of Trisha partying with Dhanush went viral and added fuel to the rumors circulating that the two were having an affair. However, both Dhanush and Trisha never reacted to the rumors. However, according to reports, a close friend to Trisha stated that she is equally close to Dhanush's wife Aishwaryaa, and not just him.
Now all set with his Hollywood debut, it will now be interesting how the Tamil star carries forward his legacy ahead in the global arena.