Published On
The Last of Us Episode 1: 80s song on radio by 'Depeche Mode' meaning & significance explained
Named 'When we are lost in the darkness', The Last of Us starts with Joel and his daughter who take care of each other Author :
Ujjwal Samrat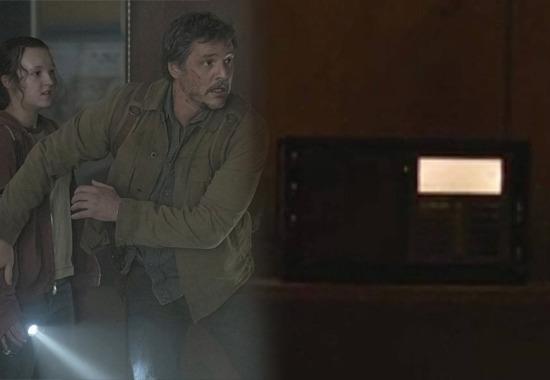 Much-awaited The Last of Us Episode 1 premiered on HBO on Sunday worldwide, while it was released on Disney Plus Hotstar on Monday. The Last of Us was termed the most awaited TV show by critics as the series is the adaptation of a video game of the same name. For the unversed, The Last of Us is a zombie apocalypse series starring Pedro Pascal as Joel, Bella Ramsey as Ellie, Ashley Johnson as Anna, Troy Baker as Johnson, Merel Dandrige as Marlene, Melanie Lynskey as Kathleen, Anna Torv as Tess, Gabriel Luna as Tommy and more in pivotal roles. Considering you have landed here, True Scoop believes you have watched The Last of Us Episode 1 and have some questions in your mind. Among the most prevalent ones is the 80s song i.e. 'Never Let Me Down Again' by the lead singer of an English band named Depeche Mode. To understand, The Last of Us Episode 1 Radio song importance, let's first discuss an overview of the story-
The Last of Us 1
Named 'When we are lost in the darkness', The Last of Us starts with Joel and his daughter who take care of each other. Before the characters come in, The Last of Us shows a short interview in which a series of doctors discuss infection. To be precise, in the opening scene, the doctors discuss the potential pandemic. While one doctor states that pandemic due to virus is dangerous, another doctor induces fear when he lays down a scenario of pandemic due to fungi or fungus. In short, the doctor outlining the harmful affect of fungus was laying down how the world will look like in the future. The first episode alone jumps from 1968 to 2003, and then another 20 years again to 2023. In 2003, the advent of the pandemic has been shown in which Joel lost his daughter. Notably, an army person shoots her when Joel was trying to rescue her from the zombies. The timeline then shifts to 2023 i.e. post-pandemic world in which zombies are roaming the world while there are few groups of humans who have survived the apocalypse. However, there is a civil war going on while Joel and Tess (partners) live in the army settlement, and the fireflies who want to impose democracy are at violent war.
Joel and Tess's quest for a new battery to help their smuggling trade eventually leads them to Ellie who's being looked after slash held captive by Marlene, leader of the local Firefly resistance group. Marlene also needs a battery to smuggle Ellie out because this kid is the key to something vitally important, something that gamers will already know and observant viewers might too. When things take a drastic turn, it's left to Joel and Tess to help Marlene's cause and smuggle Ellie out instead. The trio then regroup at Joel's place where they discuss the best route to take outside in fungal territory. And this is where the RADIO and 80s song references come.
The Last of Us Episode 1 Radio 80s song meaning
To understand The Last of Us Episode 1 radio reference, we need to pay attention to when Ellie first started snooping around Joel's flat. While going through his things, Ellie stumbled upon a book named The Billboard Book of Number One Hits. Inside the book lies a piece of paper with a code on it, which has been recreated below for your perusal-
B/F
60 - nothing in
70 - new stock
Fauda S4 release date: When & where to watch Israeli Defense Forces inspired series on OTT
80 - X
"So who's Bill and Frank?" asks Ellie after she realises what "B" and "F" stand for. "The radio's a smuggling code, right?"
Ellie is right at some extent. "60 means they don't have anything new, and 70's they've got new stuff..." But Ellie's a bit stumped when it comes to that red cross by the number "80". However, Joel refuses to discuss it and goes to sleep. When Joel wakes up, Ellie tells him that radio turned on when he was asleep. The song in question? Wham's "Wake Me Up Before You Go-Go." When Joel says "shit" in response, it confirms what Ellie suspected all along, that the "X" and therefore the number "80" means trouble.
It means the code corresponds to a specific decade of music. So if anything is played from the '60s, Bill and Frank don't have new stock to share or trade with Joel. If a '70s bop comes on, they're good to go. And an '80s anthem like anything from Wham's enviable discography – that spells trouble, but of what kind? It is yet to be known.
In the end, when Joel and Tess go on their quest to smuggle Ellie after killing an army man, the radio turns on and a song of the 80s starts playing. The song in question is called 'Never Let Me Down Again' and that voice you hear is coming from Dave Gahan, the lead singer of a legendary English band named Depeche Mode. The song was released on 24th August 1987, which spells trouble for Bill and Frank. It must be a lot of trouble too if they're playing more than one '80s anthem in a row. Notably, those who have followed the game closely is aware of the importance of the song. However, True Scoop can not divulge more as The Last of Us Episode 2 will be released this upcoming Monday on Disney Plus Hotstar.