Published On
The Last of Us Episode 3: Who was the first infected & how did Cordyceps infection spread?
Named 'Long, Long Time', The Last of Us Episode 3 starts with Joel (Pedro Pascal) and Elli (Bella Ramsey) on their way to meet Bill and Frank who might help them to reach the Fireflies and the Scientists who are working on a cure. Author :
Ujjwal Samrat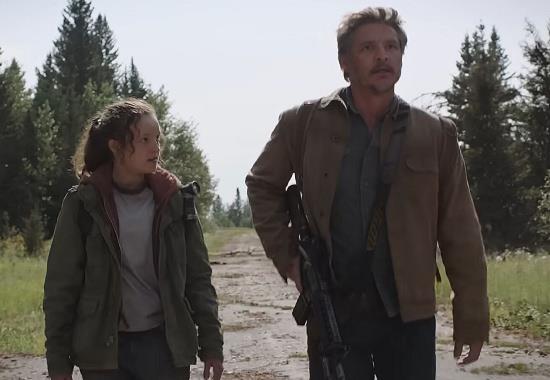 The Last of Us Season 1 Episode 3 aired on HBO in the United States and Disney Plus Hotstar in India. Pedro Pascal and Bella Ramsey starrer The Last of Us has been breaking records since its first episode aired on January 15 (Sunday) on HBO. The video game concept turned movie has won the hearts of Americans and people worldwide. Some even called The Last of Us a 'better version' of The Walking Dead. When the first episode aired, there were many questions among fans, and with The Last of Us Episode 3 finally being aired, many questions have been answered. Among the prevalent ones are who was first infected by Cordyceps infection and how did it turn into a global apocalypse? Named 'Long, Long Time', The Last of Us Episode 3 starts with Joel (Pedro Pascal) and Elli (Bella Ramsey) on their way to meet Bill and Frank who might help them to reach the Fireflies and the Scientists who are working on a cure. For the unversed, the previous episode showed Tess asking Joel to take Ellie to Bill and Frank as a unit of Fireflies who were to receive the little 'miracle' girl died.
The Last of Us Episode 3 Cordyceps infection first case & Cordyceps infection spread
The previous episode left the fans thinking about who was the first person to be infected with Cordyceps infection as The Last of Us showcased an Asian country that first discovered the fungal infection and talked about the person who bite the woman. This started questions about Cordyceps infection's first case and Cordyceps infection spread in The Last of Us. In The Last of Us Episode 3 when the two were on their way to Bill and Frank, Ellie asks Joel if he ever thought how the Cordyceps infection turned global when she saw a commercial plane crashed on the ground. Ellie asks if the passengers were in-air then it must be impossible that they had been bitten and going by this theory whether Joel can tell her how Cordyceps infection turned into a global apocalypse. Joel says that he is not sure but the consumption or use of common commodities might spread the fungal infection. Joel outlines that he thinks that it must be something eatable that is present all around the world. Jowl further says, "Sept 26, 2003, on Thursday people sat in their houses and consume infected food items and till Monday everything was gone."
Did contaminated flour turn everyone into zombies?
It is pertinent to mention here that the cold open to the series' second episode is probably one of the most important scenes as far as Last of Us lore is concerned, as it gives insight into how the virus originated. As audiences saw earlier in Episode 1, there was a strong avoidance of one particular food ingredient: flour. It might not be the easiest fact to catch for viewers on a first watch, but when looking back it becomes quite apparent that there are possible traces of one particular item that could have caused the outbreak.
There are multiple instances of food items including flour that pop up in the first 30 minutes alone, and they all happen to not be ingested by our three main protagonists in that opening. The three mentions include Sarah (Nico Parker) not being able to make pancakes because she doesn't have any mix left for Joel's (Pedro Pascal) birthday breakfast, Joel not taking the neighbor's biscuits when offered, and Sarah declining to eat raisin cookies when she heads over to her neighbor's house after school.
The Last of Us Episode 3 release date: When and where to watch Pedro Pascal starrer zombie thriller?
However, the exact cause is yet to be revealed and with upcoming episodes, fans might get to know the exact reason.
The Last of Episode 3: Who is Bill & Frank?
The Last of Us Episode 3 takes fans into a love story in a post-apocalyptic world. Bill and Frank are in love and they ultimately die in each other's arms. Notably, the mystery behind the radio and the 80s song have also been revealed and explained in The Last of Us latest episode. Bill and Frank's years-long, post-apocalyptic romance unfolds chapter by chapter, in breathtakingly beautiful fashion. From their first, nervous encounter on Bill's farm, to their ugly cry-inducing final meal as a married couple, the story of their life together is told elegantly, and with the level of dignity, it deserves. There are little poetic touches everywhere. Early on, we see Frank arguing with Bill over wanting to spruce up their little town with a new coat of paint (Bill considers it a "resource management" issue). Years later, as Frank's health is deteriorating, we find Frank surrounded by beautiful paintings he's done in their house's dedicated art room. Booby Trap Bill was a softie all along—he just needed Frank to help him embrace his true self. Notably, Bill & Frank's love story ends with euthanasia. For those wondering how, True Scoop advises you to watch The Last of Us Episode 3 on Disney Plus Hotstar if you are in India and HBO+ if you are in America.