Published On
The unanswered question: Why do gangs of Punjab target Punjabi music industry?
The surge of gangsters in Punjab is a serious threat to the peace of the state. Author :
Chanderveer Singh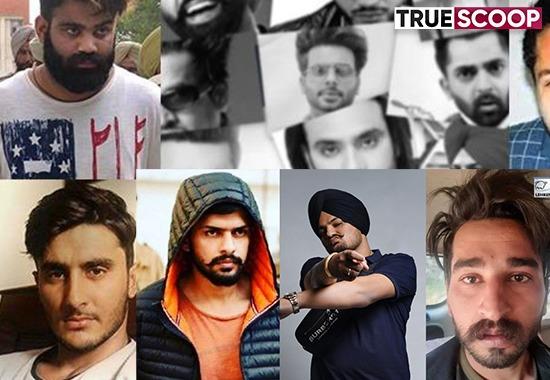 After the formation of a new government in Punjab, the law and order situation is deteriorating day by day. This is not a new thing. Whenever a new government is formed, gangsters try to overpower the government.
Yesterday, with the murder of Sidhu moosewala, the question of why do gangs of Punjab target Punjabi music industry raises again.
For the last few years, gang wars are increasing in Punjab and become a new trend in society. Their numbers surged and there was a spurt in killings, extortion, and loot, striking fear in the residents. After the killing of Sidhu Moosewala, Punjabi singer Mankirt Aulakh received death threats. It seems like they are following the footsteps of the Underworld Mafia of Mumbai and are trying to widen their area to overpower the government.
The gangs which are currently operating in the state:
1. Jaggu Bhagwanpuria gang
Jasdeep Singh or gangster Jaggu Bhagwanpuria is a notorious name in Punjab. He is best known as Supari King in Punjab. Jaggu is famous for his criminal and anti-social activities mostly in the Majha area of Punjab.
2. Lawrence Bishnoi group
He is a notorious gangster in the state and Student Organization Punjab University (SOPU) leader. He has over 25 cases registered against him including cases of attempt to murder, extortion, snatching, carjacking, and under the Arms Act in Rajasthan, Punjab, and Haryana.
3.

Gounder and Brother group
After all this Gounder & Brothers threaten Punjabi singer Mankirat Aulakh over Moosewala's death. In a Facebook post, he said this all was done for money and Mankirat Aulakh was the only culprit behind this murder. He also posed the question that why Mankirat Aulakh's security was not withdrawn. He said Mankirat Aulakh shares information about every singer with Lawrence Bishnoi for money. He threatens Aulakh for his doings. He said we will give a befitting reply to Mankirat and Goldy.
4. Bambiha Group
Davinder Bambiha was one of the most dangerous Gangsters in Punjab. Davinder Bambiha was encountered by Punjab Police in 2016. His group is still active in Punjab. The Davinder Bambiha group has claimed the responsibility for threatening Punjabi singer Mankirt Aulakh in their Facebook post.
The Punjab government is trying hard to control these activities. Punjab CM Bhagwant Mann has constituted an anti-gangster task force (AGTF) in Punjab which will be headed by a police officer of additional director-general (ADGP) rank.
Earlier, former CM Captain Amarinder Singh had also formed Punjab Police's Organised Crime Control Unit (OCCU) to deal with gangs and gangsters.