There's only one Indian among the top ten Billionaire's list 2023 and it's not Adani
Mukesh Ambani takes back the title of the richest asian, Hindenburg drags Adani down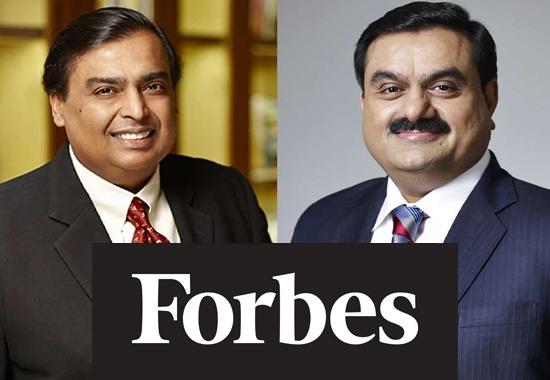 -

On the 4th of April 2023, Forbes came out with it's latest update on the list of billionaires in the world. The list is dominated by the usual suspects, the Arnault family, Elon Musk and Jeff Bezos taking the top spots. What intrigued the Indian market though, was the fact that Mukesh Ambani had made a comeback and now sits 9th on the list. Having lost the tag of the richest Asian to Gautam Adani previously, it is quite likely that his return to the top was facilitated by the Hindenburg report on the Adani enterprises.

The report, prepared by one of the premier financial analytical firms in the world questioned the Adani Group's business practices on ethical grounds and caused the conglomerate's stock prices to plummet overnight. Even though Gautam Adani himself has questioned the intentions of the report and its efficacy, he could not prevent the damage coming his way and has vowed to fight the report legally. Allegations of inflating numbers and questionable business practices mean that the group's financial valuation was brought down extensively. The issue was exasperated by many buyers dumping Adani stocks at an alarming rate.

Mukesh Ambani and his Reliance brand on the other hand has had no such issues and has continued its steady progress in the market. Being involved in multiple industries such has telecommunications, broadcasting, petroleum, supermarkets and sports franchises to name but a few, has served the 65-year-old well as he has managed to amass a personal fortune of $83.4 billion.

This is not to say that Gautam Adani is poor by any means as he still sits on a net worth of $42.2 billion. He has though, lost roughly half his fortune in his tiff with Hindenburg and that in itself has had a major effect on the overall wealth of Indian billionaires. Compared to last year Indian billionaires on the whole have lost 10% of their cumulative wealth with a drop from $750 billion to $675 billion. Pharma billionaire Dilip Shanghvi though has seen no change to his immense fortune. We will have to wait another year to see if the likes of Gautam Adani and the rest of the billionaire pack can make a comeback.