Published On
This Italian town is giving Rs. 25 Lakh to people relocating there; Know why
It is not the first time it is happening in Italy, town in past have offered people to buy homes at throwaway prices
Author :
Tushar Singh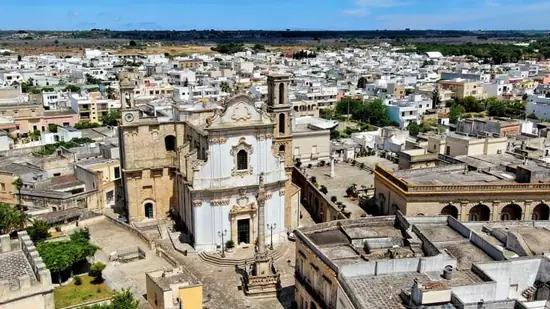 The Italian town of Presicce in the Puglia region has come up with an incredible offer of providing 30, 000 euros roughly equal to Rs. 25 Lakh to people who ever wish to buy an empty plot and take up residency there.
The historical center built before 1991 has several empty homes which the city's administration is wishing to fill up even at the cost of paying people who are wishing to relocate.
Through the cash being offered, the town hopes to attract potential residents to the town which is witnessing a massive fall in the birth rate.
"It is a pity witnessing how our old districts full of history, wonderful architecture and art are slowly emptying," Alfredo Palese said, adding. "We will be offering up to 30,000 euros to people willing to move here and buy one of these abandoned dwellings."
It is not the first time that the Italian town has been offering such lucrative deals to lure people in order to relocate and in order to help their economy.
In the past, we all have seen how dilapidated homes were offered for a meager $1 to houses on sale at throwaway prices and many more of such earlier.
Who is the viral Pakistani girl dancing to Lata Mangeshkar's Mera Dil Ye Pukare Aaja song?
Even though the details are yet to be finalized, Alfredo has said that the authorities are looking to open up applications in the coming weeks on the town hall website.
Reportedly one of the main qualifications to get the incentive as detailed will be to take up the residency in Presicce and must buy one of the properties built before 1991.
"The total funding will be split in two: it will go partly into buying an old home and partly into restyling it if needed," he further added while detailing the deal.
As per Italian law, the merger will lead to more public funds roughly around 1 million euros a year for years to follow, which the administration intends to invest in revitalizing and restructuring the old district on modern terms, Alfredo mentioned.