Published On
"Timely completion of Ludhiana Airport and Freight Corridor is need of the hour" says renowed industrialist Upkar Singh Ahuja
Ludhiana is among the top 10 cities in terms of ease of doing business in India so we should capitalize on it.
Author :
Sukhmani Kaur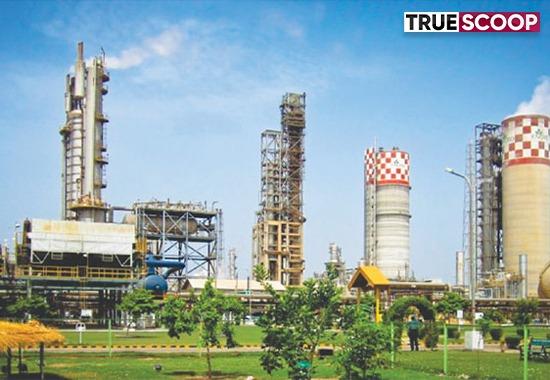 Punjab government approved a development budget of Rs 685 billion in March for the upcoming fiscal year 2022-23 for different sectors.

The Government has not made any significant changes in the development budget for the Industries, Investment, Commerce and Skills Development sectors and has not seen any significant hike and it has been set at Rs12.5 billion for the FY 2022-23 which was Rs12.2 billion in FY 2021-22.

Industrialists believe that Punjab Industry needs an upgrade by adopting new world technologies rather than depending on just entrepreneurship skills of Punjabis.

Ludhiana is among the top 10 cities in terms of ease of doing business in India so we should capitalize on it. It has least bureaucratic hassles as well as labour union issues

The Punjab accords highest priority to enhance the ease of doing business in the State. Improving the business environment is primal to increase in growth rate and employment rate. The State has set up 'Invest Punjab', a unified regulator vested with the powers to grant regulatory clearances across 23 departments.

Major industries in Punjab include Food Processing, Tractors and Auto components, agro-based parts, Bicycle and Bicycle parts, Sports Goods, LightEengineering Goods, Metal and Alloys, Chemical products, Textiles, IT and Pharmaceuticals.

Punjab has a strong base of close to 1.6 lac MSME units that truly reflects the enterprising spirit of the State. MSMEs are likely to lead the development and industrialisation of underdeveloped regions in the future.
The cluster approach to support MSMEs envisages setting up a group of units manufacturing the same or similar products in a locality with adequate infrastructure in terms of roads, power, drainage, etc.

Even, as per the Ganguly Committee recommendations of 2004, banks have been advised to extend banking services to recognised clusters and cater to the diverse needs of the MSME sector.

President of Chamber of Industry and
Commercial Undertakings, Upkar Singh Ahuja says" Improved law and order situation as well as transparency in administration has always attracted investor interest. Peace is one of the most important factors that an Investor looks for. I hope the situation in Punjab regarding law and order improves."

"Ludhiana is the biggest business hub of not just Punjab but the entire north of Delhi. Both businessmen and consumers will benefit from eastern freight corridor from Kolkata to Ludhiana and Ludhiana Airport.Once the Eastern corridor opens up the items will be available at cheaper rate. Speedy construction of Corridor and Airport is our urgent demand from Punjab Government."