Published On
TMC MP Nusrat Jahan is Pregnant, flaunts her baby bump in a pic
Nusrat Jahan is seen posing with Bengali actress Srabanti Chatterjee and other friends in the photo.
Author :
Sheetal J Bhalla
Nusrat Jahan, a member of the TMC, has been in the headlines recently due to her divorce from her husband, Nikhil Jain. During her break-up and claimed link-up rumors, there was also talk of her pregnancy. Nusrat has shown her baby bump in an exclusive first photo, confirming her pregnancy news.

Nusrat Jahan is seen posing with Bengali actress Srabanti Chatterjee and other acquaintances in the photo. Nusrat Jahan and her husband, Nikhil Jain, recently announced their separation and issued an official statement.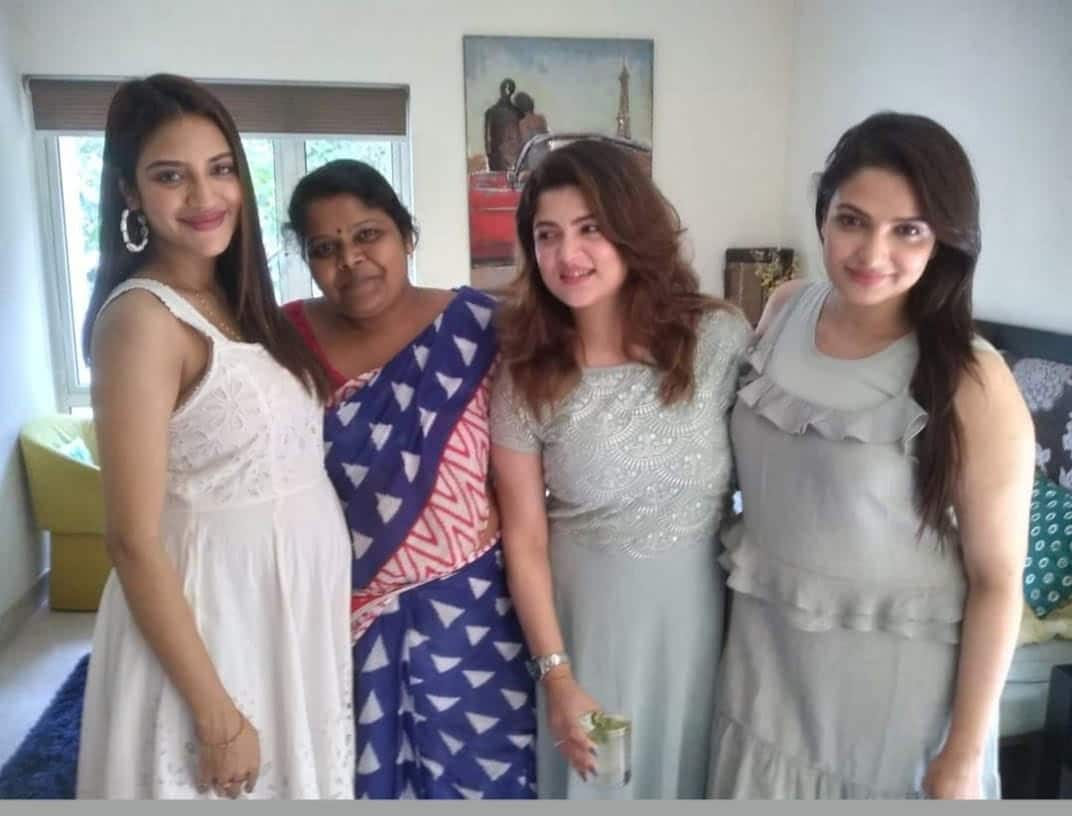 She said, "Our separation happened long back, but I did not speak about it as I intended to keep my private life to myself."

She further stated that her marriage to Nikhil Jain is invalid because an interfaith marriage in India requires approval under the Special Marriage Act, which she claims never happened. "As the marriage was not legal, valid and tenable, there is no question of divorce" Reported .

Also Read: Congratulations: Erica Fernandes tops the Most Desirable Lady on TV 2020 list

TMC MP Nusrat Jahan and Nikhil Jain, who married in Turkey in June 2019, have been making news due to marital problems and cheating charges against the former.

Meanwhile, following recent claims against Nikhil Jain and his family, he has decided to share some key details regarding his relationship with Nusrat. He recently made an official declaration on the ongoing marital discord in which he revealed some important facts.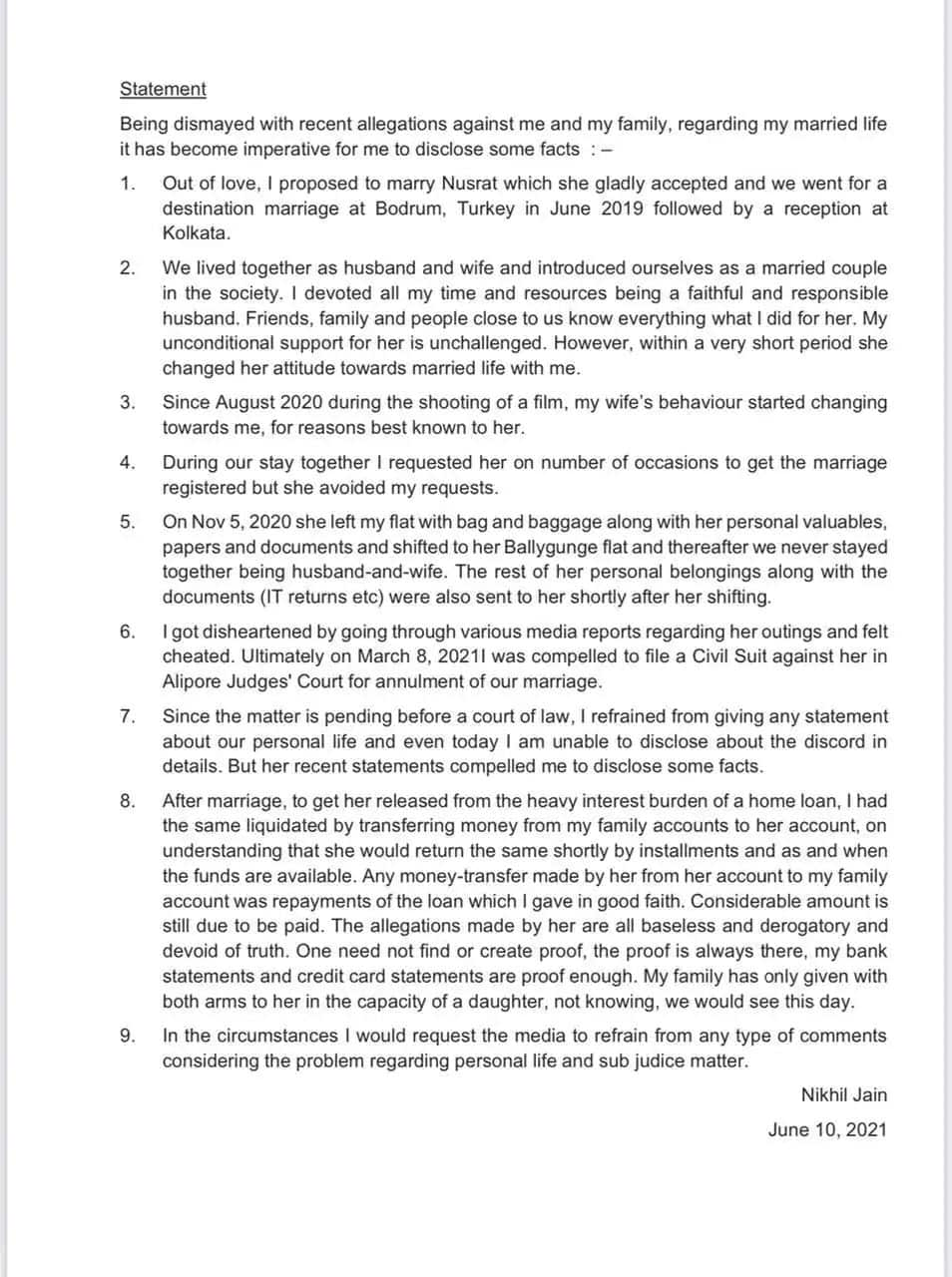 He wrote, "I proposed to Nusrat which she gladly accepted and we went for a destination marriage in Bodrum, Turkey in June 2019 followed by a reception at Kolkata."

Despite the fact that he devoted all of his time to her, Jain said that her attitude toward him changed in a short period of time. On June 19, 2019, Nusrat Jahan married her businessman beau Nikhil Jain in the picturesque Turkish town of Bodrum. The wedding was conducted in accordance with Turkish marriage regulations.

In the midst of these rumors, Nusrat Jahan's friendship with BJP's actor-turned-politician Yash Dasgupta has acquired attention. In 2020, Yash and Nusrat worked on the Bengali film "SOS Kolkata."