Published On
Transportation Tender Scam: Ex-minister Bharat Bhushan Ashu's remand extended for another 2 days
Ashu's lawyers kept appealing to the court that they have nothing to ask now and their remand is being sought for the purpose of harassing Ashu
Author :
Samriti Bharadwaj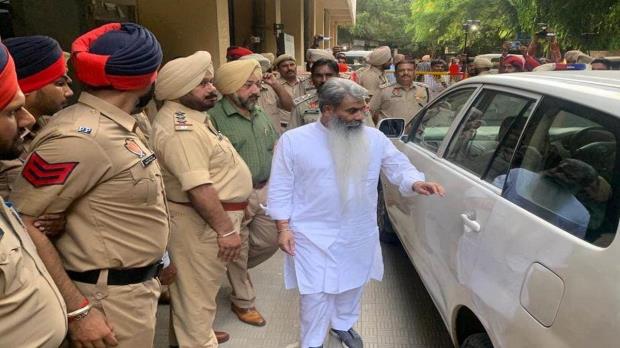 Former minister Bharat Bhushan Ashu has been sent on remand for another 2 days. Vigilance had demanded a five-day remand. Vigilance has said that many facts have to be investigated in his presence only. The arguments in the court lasted for about 45 minutes. Ashu's lawyers kept appealing to the court that they have nothing to ask now and their remand is being sought for the purpose of harassing Ashu.
At 3:20 p.m., Ashu was brought to the court. During this, some of his supporters were also present. On the other hand, the police brought the previously arrested Telu Ram again on a production warrant, and he was presented in court. A decision on that too will be taken now.
Scuffle between XEN and SDO of Chandigarh MC; matter reaches Sector-17 police station; one suspend
In the meantime, Bharat Bhushan Ashu, the former minister of Punjab's food supplies who got caught up in the grain haulage scam, was being questioned by Vigilance for the seventh day. However, like the previous days, there was silence outside the Vigilance office on Monday.  It is noteworthy that on Monday evening, former minister Ashu was detained from a salon located in Kochhar Market.
Since Monday morning, the road leading to the Vigilance Office has been closed. On both sides, there were police barricades in place. No person was allowed to go on that road without work. Close friends of Ashu also did not appear close to the Vigilance office. A heavy police force was also deployed outside the Vigilance office and if any activists tried to reach there and stage a sit-in, orders were given to take strict action against them.