Published On
UAE suspends export & re-export of Indian wheat for 4-months, Is Nupur Sharma's remarks behind it?
The ministry of UAE has spoken on the decision and gave reasons for their decision. Author :
Aryan Thakur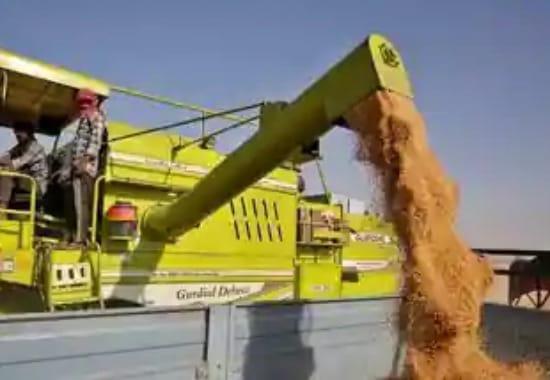 The ministry of UAE has spoken on the decision and gave reasons for their decision. The decision was taken keeping in mind the International developments that have affected the trade flow and the solid relations between India and UAE, especially on the back of signing the Comprehensive Economic Partnership Agreement with India. The Indian government's decision to approve wheat for domestic consumption in UAE also played a part in it.
The ministry has also said the companies aiming to export or re-export Indian wheat which was imported before the 13th of May must obtain special permission from the ministry. The companies are required to submit all the documents and files that could help verify the origin of wheat and when was it imported, the companies would also have to submit any further documents the ministry might ask for.
India had banned wheat exports on the 14th of May, this excludes the already issued letters of credit (LCs) and exports to countries seeking to ensure food security.
This ban includes all kinds of wheat namely hard, soft, ordinary and wheat flour. Companies seeking the export and re-export of wheat products can do it after applying for permission from the ministry. The validity of the export permit will only be 30 days from the issuance date and would require submission to relevant customs departments to complete the export process.
Read more:
UAE had asked India for wheat even after the ban as one of their import from Russia was disrupted after the war broke in Ukraine. They wanted wheat amidst the ban put on 13th July. Other countries that have made the same demand are Indonesia, Oman, Bangladesh and Yemen. These countries expect the wheat via diplomatic channels.