Published On
UNESCO world heritage status for Santiniketan: India's cultural gem honored
India's cultural gem receives global recognition Author :
Rakesh Behal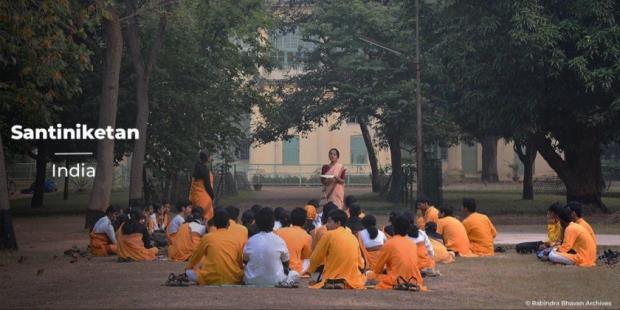 New Delhi: UNESCO has bestowed World Heritage status upon Santiniketan, the iconic institution founded by Nobel laureate Rabindranath Tagore over a century ago. This significant announcement was made via a social media post by the global organization.
India's endeavor to secure UNESCO recognition for this cultural treasure, located in Bengal's Birbhum district, has been realized during the ongoing 45th session of the World Heritage Committee in Saudi Arabia.
PM Modi Hails Santiniketan's UNESCO Entry
Prime Minister Narendra Modi expressed immense pride, calling it a "proud moment for all Indians." He underscored Santiniketan as a living embodiment of Rabindranath Tagore's vision and a testament to India's rich cultural heritage.
Cultural Minister's Jubilation
Culture Minister G Kishan Reddy celebrated this announcement as an extraordinary birthday gift for PM Modi. He reiterated India's unwavering commitment to presenting its historical and cultural treasures on the global stage.
Bengal CM Mamata Banerjee's Joyful Acknowledgment
Bengal Chief Minister Mamata Banerjee voiced her delight, recognizing the contributions of those who have diligently nurtured Santiniketan. She highlighted the government's efforts over the past 12 years to enhance its infrastructure, paving the way for global recognition.
This UNESCO recognition not only elevates Santiniketan's stature but also reaffirms its role as a custodian of Tagore's legacy and India's cultural tapestry.