Published On
Unveiling Mohali Attack: One arrested from Indo-Pak border; master mind Rinda sitting in Pakistan
Police arrested Nishan Singh from Bhikhiwind, in connection with the attack on the Intelligence Headquarters.
Author :
Chanderveer Singh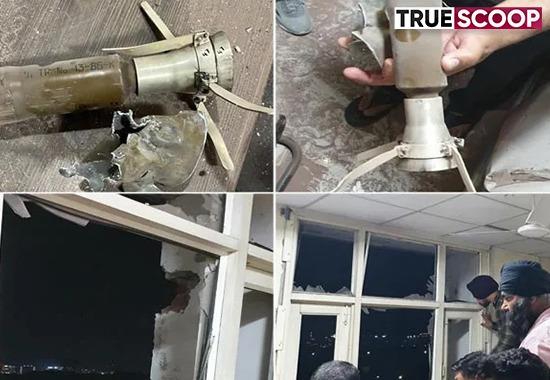 Taking stringent action on Intel Headquarters attack in Mohali, Punjab Police booked Nishan Singh, a resident of Bhikhiwind, Tarn Taran. Nishan Singh belongs to a village which situated near the India-Pakistan border. His arrest took Place in a joint venture of Mohali and Faridkot Police.
Who is Nishant Singh?
Nishan Singh, a youth belongs to
Bhikhiwind, Tarn Taran. His village is at indo pak Border. Nishant Singh has vast history of criminal cases. He was also arrested under NDPS and Arms Act. Now after his arrest he is being questioned about his Pakistan aid.
Now the Pakistani connection of this conspiracy is also coming out. Notorious gangster Harvinder Singh or Rinda sitting in Pakistan is suspected to be responsible for this attack. CM Bhagwant Mann just after assuming the office has started a big action against gangsters by forming Anti Gangster Task Force.
Who is Harvinder Singh or Rinda?
A gangster turned terrorist Harvinder Singh Rinda is residing in Pakistan. Rinda killed his relative at the age of 18. He was the prime accused in Ludhiana Court blast. He is also liable for the attack on Punjabi singer Permish Varma.
Russian rocket launcher used in attack
As per defense experts, America had given these weapons to Afghanistan for military exercise. But as Taliban seized the country these weapons were sold to Pakistan.
The whole conspiracy was planned to destroy the intelligence records and network of Punjab Police. As per Punjab DGP VK Bhavra has expressed that Tri Nitro Toluene (TNT) may have been used for the attack.