Published On
US Supreme Court says Americans have right to carry guns in public; here is what Governor Newsom responds to the decision
Governor Newsom calls the Supreme Court's decision to allow open carry "shameful."
Author :
Ms Chaithra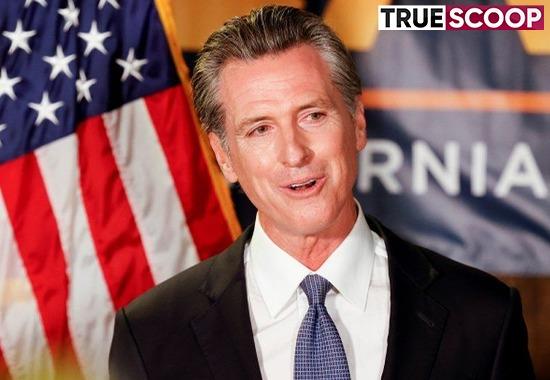 Governor Gavin Newsom promised that California would tighten its current statute while criticizing the Supreme Court's decision regarding a gun carry law in New York as "reckless" and "shameful."
According to the court's 6-3 ruling, it is unconstitutional for applicants for a concealed gun license to be required to show a special necessity for self-defence. This New York legislation set tight restrictions on carrying a concealed pistol in public for self-defence.
Following the Supreme Court's decision on a concealed carry statute in New York, Governor Gavin Newsom today released this statement:
"While this reckless decision erases a commonsense gun safety law that existed for decades, California anticipated this moment. Our Administration has been working closely with the Attorney General and the legislature for months. Our state is ready with a bill that will be heard next week to update and strengthen our public-carry law and make it consistent with the Supreme Court ruling, just as Chief Justice Roberts and Justice Kavanaugh said states like California are free to do."
"But make no mistake: this is a radical decision. Today's Court thinks that gun regulations should be frozen in time and that if there wasn't a similar law in existence in the 1700s or 1800s, then a state can't pass it now, no matter how important it is to protect people from the modern horror of gun violence," he added.
Further, he went on to say, "Our state will continue to lead in the fight to keep our people safe. Next week, I will have 16 new gun safety bills on my desk, including a bill that will allow individuals to sue gun makers and distributors for violating certain gun laws. I look forward to signing all of those bills. California has proven that commonsense gun laws save lives, and we will continue to stand up to those in political power who enable and coddle the gun industry."
What happened?

On June 20, a shooting took place in Washington, DC, leaving one person dead and two others injured, including a police officer.
The incident occurred just a short distance from the White House, on U Street Northwest in Washington, DC, which is also the location of the Juneteenth music festival.
The shooting happened only a few weeks after a massacre in Texas that shocked the nation and generated a wider discussion about gun laws. For the uninitiated, on May 24, a teenage teenager opened fire at a Texas elementary school, killing two adults and 19 students.