Published On
Valentine's Day 2023: Best messages, quotes & greetings to send to your loved ones this Propose Day
On this day people express their feelings to their love and ask them to be with them forever Author :
Guneet kaur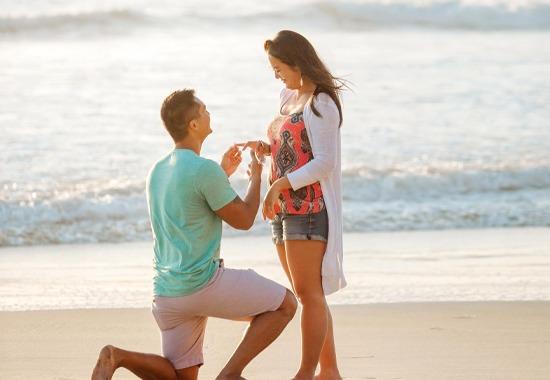 February is the most significant month when it comes to showering of love & affection on your loved ones or better half. In this month of February Valentine's Day is celebrated on the 14th of every year. Although the day is celebrated on 14th February but its celebration begins almost a week back.
Propose Day is celebrated on the second day of Valentine's Week i.e. 8th February. On this, the couples promise each other to be together with each other forever. They express their feeling towards the person they love and ask them to be their forever.
Here are some of the best quotes, messages and pictures to send your Valentine this Propose Day.
"A love like ours comes once in a lifetime. So, let's promise each other to cherish it forever"
"My feelings for you have only grown stronger ever since the day we first met. I want to seal our bond forever today. Happy Propose Day"
"Will you be my Valentine forever? I promise to cherish you and make you happy every second. Happy Propose Day"
"The best and most beautiful things in the world cannot be seen or even touched. They must be felt with the heart"
"You have seen my imperfections and insecurities and still chose to be with me. I will love you always. Happy Propose day!"
"Loving you has made me become a better person. I want to grow old with you. Happy Propose day!"
"You make my days better and make me whole. Happy Propose day!"
"Today, I want to open my heart and let you know that you mean the world to me. Your smile brightness my day. Happy Propose Day!"
#proposeday#proposedaymessages#proposeday#valentinesday#valentinesweek#valentine#14thfebruarypic.twitter.com/ud8tmLO4gwFebruary 7, 2023
"There isn't a second I don't think about you. I love you so much! Will you be mine forever?"
Valentine's Week 2023 Calendar
Day 1- Rose Day - February 7, 2023
Day 2- Propose Day- 8-Feb 2023
Day 3- Chocolate Day- 9-Feb 2023
Day 4- Teddy Day- 10-Feb 2023
Day 5- Promise Day- 11-Feb 2023
Day 6- Hug Day- 12-Feb 2023
Day 7- Kiss Day- 13-Feb 2023