Published On
Vicky Kaushal finds a GF as Farhan Khan writes 'He found someone else', Katrina Kaif says 'You're allowed'; PICS
Actually, choreographer-filmmaker Farah Khan shared a picture of herself with Vicky Kaushal on social media and while sharing this photo, she wrote, 'Sorry Katrina Kaif, to Vicky Kaushal. Someone else has been found.'
Author :
Rohit Gupta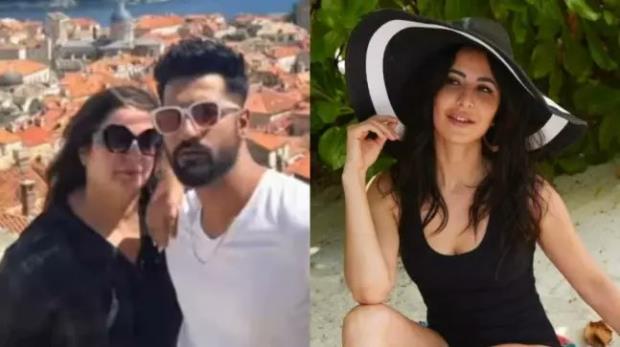 Vicky Kaushal and Katrina Kaif are one of the lovely couples of Bollywood. Fans and netizens love to see Vicky-Katrina tied the knot in December last year. But has the love of both of them caught sight of anyone now? These questions are being asked because Farah Khan has shared a post indicating that 'Woh' has been entered in the middle of Kat-Vicky.
When this discussion took place on social media, the news spread like fire. If you are also eager to know, then we tell you what is the matter.

Vicky Kaushal and Katrina Kaif often share their cute pictures with fans on social media, but Katrina's fans were surprised when they saw someone else with Vicky instead of Kat.
Actually, choreographer-filmmaker Farah Khan shared a picture of herself with Vicky Kaushal on social media and while sharing this photo, she wrote, 'Sorry Katrina Kaif, to Vicky Kaushal. Someone else has been found.' This picture is from Croatia and an amazing location is visible in the background. These days Vicky and Farah are shooting and shooting for a project in Croatia.