Published On
Vigilance Bureau arrests EO, Puda over forgery and records distortion in GMDA land allocation case
The case came to light after the victim registered a complaint against the non-compliance of officials involved in the scam Author :
Tushar Singh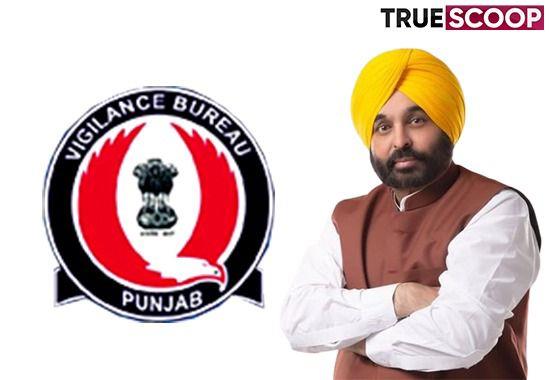 Vigilance Bureau, Punjab, on 24.01.2023, arrested Mahesh Bansal, EO (Coordination), PUDA, Mohali, r/o H. No. 5938, Modern Housing Complex, Mani Majra, Chandigarh in connection with case FIR No. 03, dated 17.01.2023 u/s 13 (1) (a) r/w 13(2) PC Act 1988 as amended by PC (Amendment) Act 2018 and 409, 420, 120-B IPC PS VB Flying Squad, Punjab at Mohali.
The above-mentioned case had been registered against the afore-mentioned Mahesh Bansal, Sunehra Singh, r/o Sonepat, Haryana, Dr. Parminderjeet Singh, Daljit Singh, Senior Assistant, Gurdeep Singh, Record Keeper on the complaint of Umesh Goyal s/o Parshotam Das, r/o Sector 80, SAS Nagar.
Upon verification of the above-said complaint, it had come to light that a residential plot measuring 500 sq. yd. at Mohali was allotted by GMADA in the name of Sunehra Singh in 2016. Sunehra Singh first made an agreement of sale for this plot with complainant Umesh Goyal on 29.05.2017, but before completion this purchase/sale process, the allottee got the plot transferred in the name of Dr. Praminderjit Singh and others.
The complainant filed two applications with Estate Officer, GMADA regarding non-transfer of the said plot to any party, but accused Mahesh Bansal, EO, GMADA, without giving any chance of hearing to complainant Umesh Goyal, in collusion with Praminderjit Singh and others, transferred the said plot in Parminderjit's name and misappropriated/destroyed the related file from the office.
While accused Mahesh Bansal. EO (Coordination) PUDA has been arrested, efforts are being made to arrest rest of the accused in the case. The investigation into the case is ongoing.