Vigilance Bureau nabs SMO, BAMS doctor for taking bribe Rs 15,000 from chemist
he Punjab Vigilance Bureau (VB) during its ongoing campaign against corruption in the state on Friday arrested Dr Poonam Goel, SMO Sahnewal and Dr Gaurav Jain, BAMS doctor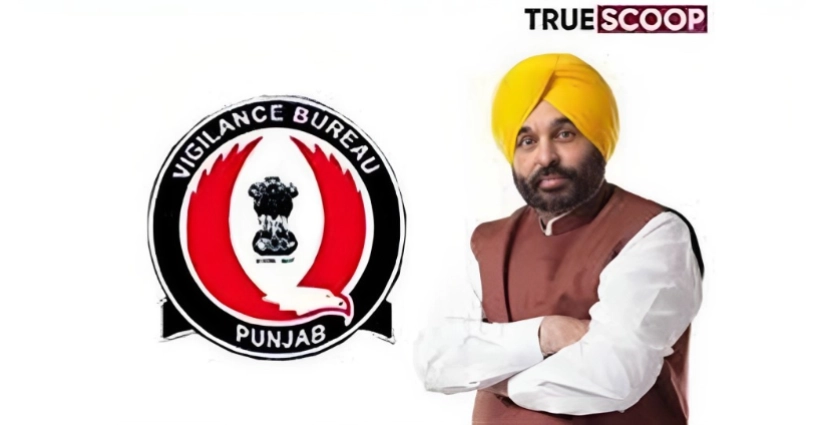 -

The Punjab Vigilance Bureau (VB) during its ongoing campaign against corruption in the state on Friday arrested Dr Poonam Goel, SMO Sahnewal and Dr Gaurav Jain, BAMS doctor, both posted in the Community Health Centre (CHC) Sahnewal, district Ludhiana while taking bribe of Rs 15,000.

Disclosing this here today a spokesperson of the state VB informed that both the above said doctors have been arrested on a complaint lodged by Kulwinder Singh, a resident of Guru Arjun Dev Nagar, Sahnewal.

He further added that the complainant has visited the VB Range office Ludhiana and got recorded his statement alleging that the above said doctors were demanding bribe from him as he is running a chemist shop at Sahnewal namely Dab Medical Store. He further stated that Dr Gaurav Jain alongwith 2 others came at his chemist shop for checking on 26.10.2023 and told his brother present that there was a complaint against Kulwinder Singh (complainant) for selling medicines without license and running an illegal pathological laboratory. Before leaving the his shop Dr Gaurav Jain told his brother to meet SMO Dr Poonam Goel.

The complainant further informed that when he met SMO Poonam Goel she threatened to seal his medical shop and register a case against him. Upon his request, she told him to meet Dr Gaurav Jain to settle the matter. Thereafter Dr Gaurav Jain told the complainant that SMO madam was demanding Rs one lakh as a bribe but the deal was struck at Rs 20,000. The complainant informed that Dr Gaurav Jain had already taken Rs 5,000 on the same day and now demanding to pay the remaining amount. During phone calls with Dr Gorav Jain the complainant has got recording of conversations which he submitted to the VB as an evidence.

The spokesperson further informed that after a preliminary investigation of this complaint, a VB team laid a trap in which accused Dr Gaurav Jain was arrested red handed while taking bribe of Rs 15000 in the presence of two official witnesses. Thereafter Dr Poonam Goel has also been arrested. In this regard a FIR 28, dated 03.11.2023 under section 7 of prevention of corruption act and 120-B of IPC has been registered at VB police station Ludhiana range.
Both the accused would be produced in the competent court at Ludhiana tomorrow.
Further Investigation in this case was under progress, he added.