Published On
Vigilance Chief Varinder Kumar, Ishwar Singh, and Gurpreet Kaur Deo among 7 IPS officers of the 1993 batch promoted as DGP
Days after the clearance from DPC and CMO, Governor approved the names of the officers for the promotion Author :
Tushar Singh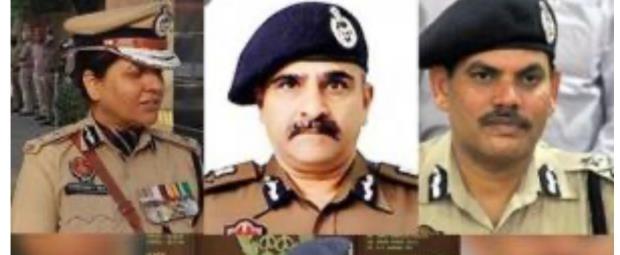 In a major development, 7 IPS officers of the 1993 batch have been promoted to the rank of DGP. 7 officers who are being promoted to the DGP rank are- Varinder Kumar (Vigilance Chief), Dr Jitendra Kumar Jain, Satish Kumar Asthana, Shashi Prabha Dwivedi, Rajendra Namdeo Dhoke, Ishwar Singh(ADGP HRD), and Gurpreet Kaur Deo.
The DPC of the mentioned officers got clearance at a meeting in Chandigarh on January 17th 2023, which came from Chief Secretary, Home Secretary, Acting DGP, and an IAS officer.
The file upon receiving the approval from the CMO was sent to the Governor who finally gave his nod over the promotion of the mentioned officers.
Till now, the Punjab cadre has 11 DGP rank officers out of which Samant Goel is the Raw Chief and has gone for central deputation.
Apart from this, Dinkar Gupta is now the head of NIA. VK Bhawra's central deputation is also cleared but is yet to get an appointment. Harpreet Sidhu has already gone on central deputation. Parag Jain has also gone on central deputation.
Punjab police conduct state-wide searches on persons linked with gangster turned terrorist lakhbir landa
Punjab has not got a permanent DGP till now. After VK Bhawra, Gaurav Yadav has been appointed as acting DGP. The government is yet to send the final names of the Punjab DGP to the UPSC.