Published On
Viral Video: Delhi Police constable beaten up inside Anand Vihar Police Station; Watch the video
The senior police officials assured of action against the accused, as the video goes viral
Author :
Ujjwal Samrat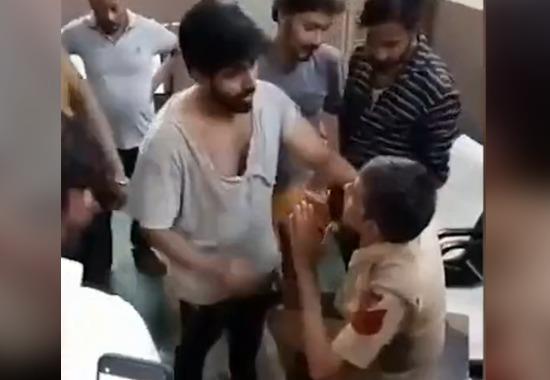 A bizarre and shocking video that has gone viral on social media platforms shows a Police constable being beaten up by a few men, others are seen in the viral clip surrounding and recording as the incident unfolds.
The policeman is seen apologizing to the angry mob. In the background of the video, people can be heard shouting and asking the constable to sit. The video is said to be from the Anand Vihar police station.

A 41-second viral clip has been shared from the Twitter handle of Journalist Siraj Noorani with the caption, "Unknown people thrashed head constable after entering Anand Vihar police station, the video went viral."
Several media reports on the matter said the Police have taken cognizance of the matter and are taking action against the accused. However, the reason behind the incident is still not known.
Speculations are high among the netizens regarding the possible scenario of the event. Some claim the policemen to be drunk while others have their own say on the case.
Take a look: