Published On
Viral Video: Jalandhar Drug Control officer demanded bribe for issuing license; suspended for graft
Mann government has suspended Drug Control Officer (DCO) Ravi Gupta posted in Jalandhar for demanding a bribe
Author :
Samriti Bharadwaj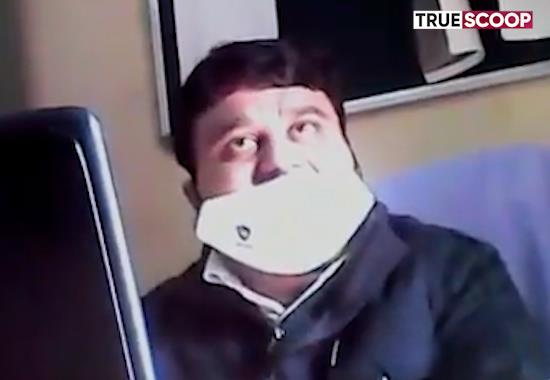 Amid the viral video, the Mann government has suspended Drug Control Officer (DCO) Ravi Gupta posted in Jalandhar for demanding a bribe. The government has taken this action after receiving the viral video. Ravi Gupta, Drug Control Officer, Jalandhar-2 has been suspended by the state Department of Health and Family Welfare.

The video of Ravi Gupta got viral on social media, in which the officer can be seen demanding lakh of rupees in bribes in return for issuing a license. In the 1.44-minute video, DCO Ravi Gupta, wearing a mask, is demanding two lakh from a person for making a drug license. In the video, Ravi said that - although the rate is running from four to five lakh rupees, he will get it done for two lakh rupees and if you say then he will reduce something too.

He said that - although this work is completely closed, he will get it done somehow. Ravi promised to get the work done from the ZLA (Zonal Licensing Authority) of the department to the top officials. Ravi Gupta's driver Gurpreet is also accused. There is also a picture of a car and driver at the end of the video.
According to the date shown on the screen, the video is from January 11, 2022. The video is from Tuesday. The video has been doing the rounds in WhatsApp groups for the past several months. Now after the video reached the government, the action was taken on it. He has been transferred to the department's headquarters at Kharar. The Food and Drug Administration commissioner has been directed to hand over the investigation of the matter to the Vigilance.