COVID 19 is currently wreaking havoc on the nation, but the virus's fighting protocols have remained unchanged. COVID 19 can be kept at bay by wearing a mask, sanitising, not touching surfaces or individuals, and maintaining social distance.

However, several people have given the masks their own special twist, and a video of a Sadhu's herbal take on masks is now going viral on the internet. A Sadhu can be seen wearing a mask made of neem and tulsi leaves in a video that has gone viral.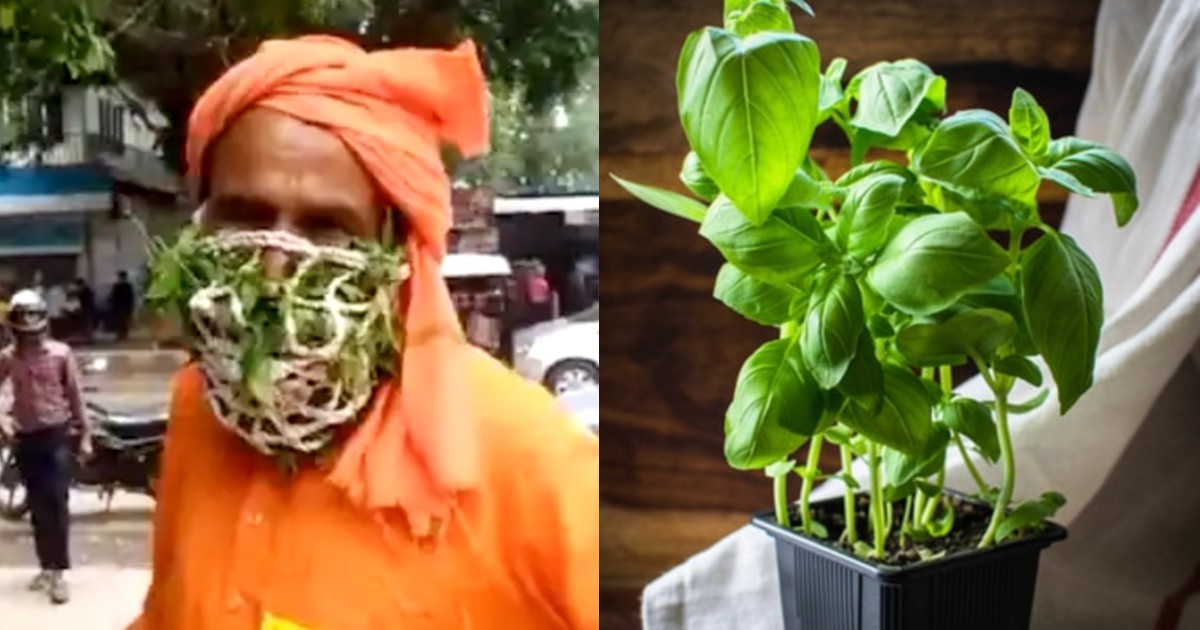 The Sadhu is seen in the video flaunting the herbal mask and even touting its benefits. He is also seen demonstrating why the herbal mask is superior to the fabric or surgical masks that people use to combat COVID 19. In the video, he discusses the benefits of neem and tulsi.

He also mentioned that, in addition to neem and tulsi leaves, lemon leaves can be added to the mask to protect against COVID 19. The Sadhu's mask was found to be stuffed with tulsi and neem leaves. See video here.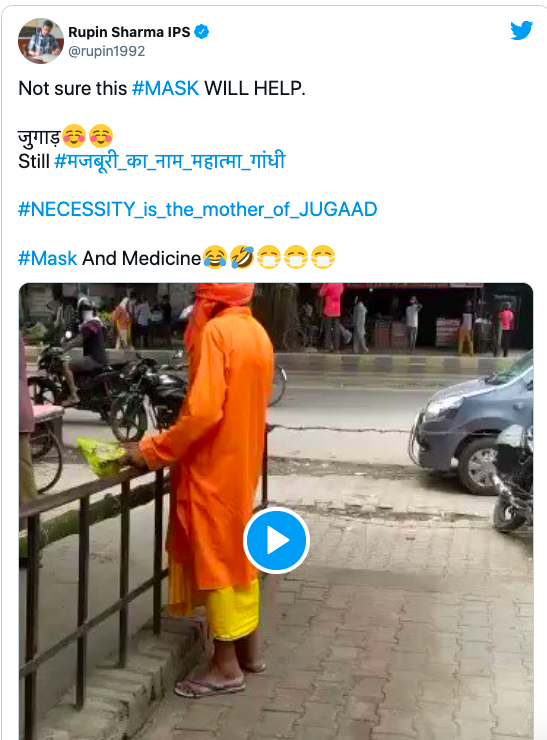 Netizens began responding to the video as soon as it appeared on social media. As one person put it, "Ye mask desh ke bahar nhi Jana chayie."

Another person wrote, "Iske upar mask lagalo uncle , aapka bhi ho jayega aur humara bhi." Another user emphasised the dangers of the leaves, writing, "It will suffocate him, and if any tiny particles of leaf enters his nostrils it can be very harmful."

Also Read: Kunal Kemmu Birthday Special: See what Kareena Kapoor promised by sharing throwback pic from Maldives
Meanwhile, the country has increased COVID 19 vaccinations in response to an increase in cases during the second wave. Although frontline workers have urged people to stay at home to stay healthy, cases have been increasingly rising in some states. Even Bollywood celebrities have been using social media to raise COVID 19 awareness on their platforms. Some celebrities, such as Sonu Sood, have also stepped forward to assist those in need.