DC visits stubble burning hot spot villages, urges farmers to join hands with government
Says, only collective efforts could lead to environmental protection besides saving soil fertility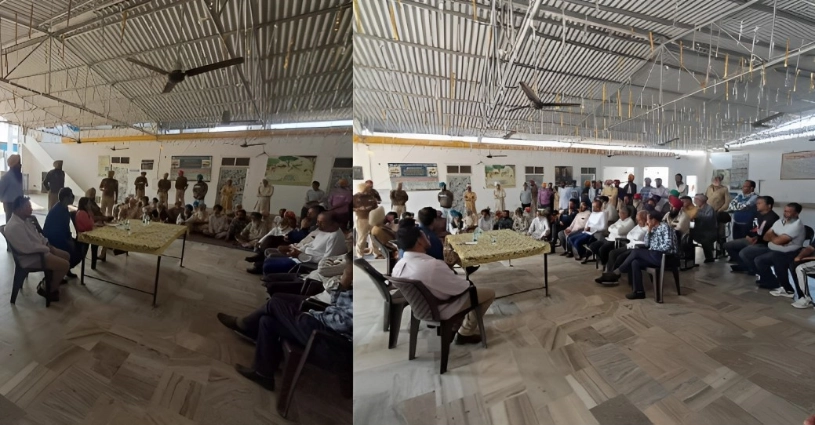 -

Further intensifying drive against the stubble burning practices, Deputy Commissioner Surabhi Malik today visited hotspot villages wherein she urged the farmers to join hands with Punjab Government in its endeavour to protect our environment from the ill-effects of stubble burning.

The deputy commissioner visited the Bassian village near Raikot which is among stubble burning hotspots and held a detailed deliberation with all stakeholders to stop stubble burning practices in the village.

The DC called upon the farmers to adopt crop residue management practices as their contribution to prevent the environment from further depletion. She stated that setting fields on fire not only cause environmental hazards but also affect the fertility of soil by destroying essential soil nutrients.

She said that this problem can only be tackled through collective efforts to stop such practices wherein farmers can adopt crop residue management techniques to manage paddy straw in their fields.

The deputy commissioner stated that Chief Minister Bhagwant Singh Mann led state government has already launched a campaign against this problem keeping in view the environmental pollution; therefore all of us must actively participate in this mission. She also said that district administration was keeping a close eye over the farm fire incidents and prompt action was being ensured in the event of such instances.

She mentioned that the administration has already provided over 800 machinery including super seeders, happy seeders, mulcher, bailer, surface seeders etc. to farmers to manage their crop residue efficiently so that this problem can be tackled properly. She also said that she will visit more hotspot villages in coming days to curb such practices in the district.

Meanwhile, all other senior officers such as ADCs, SDMs also visited the hotspots in their respective jurisdictions and urged the farmers not to burn paddy straw.