Rakhi Sawant, a former TV reality show star, makes it a point to stay in the news for one reason or another. She continues to engage in stunts that bring people's attention to her. She is currently attempting to maintain her fitness and is looking forward to losing a few kilos.

She shared a fitness video of herself with her fans on Instagram on Tuesday. She may be seen doing yoga exercise under the supervision of her instructors in the video. See video here.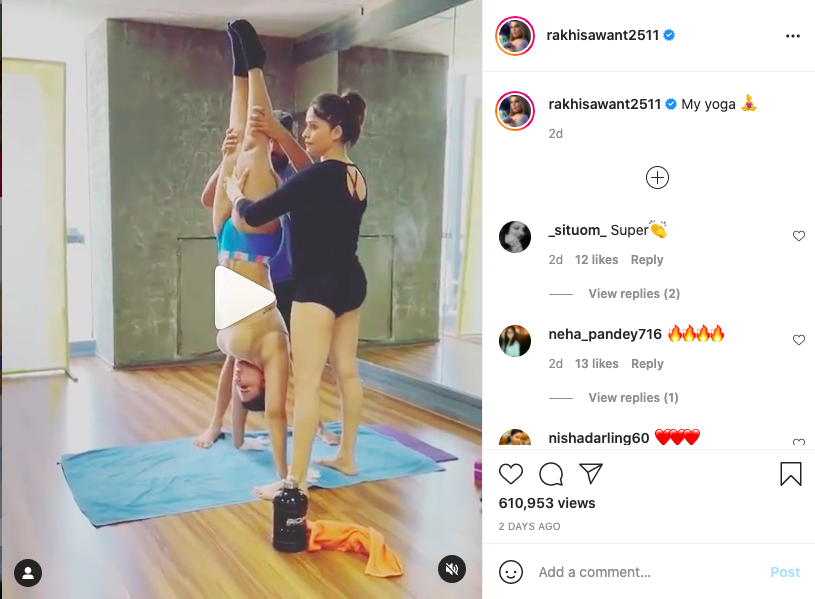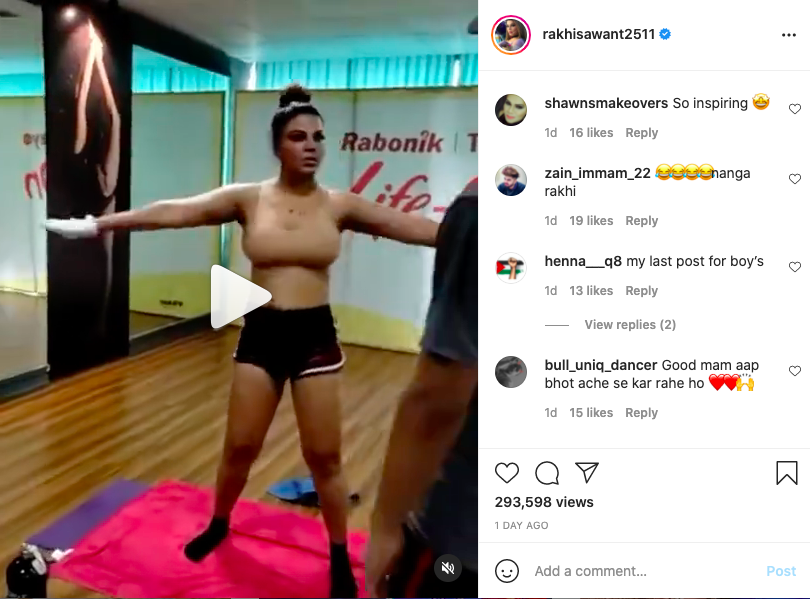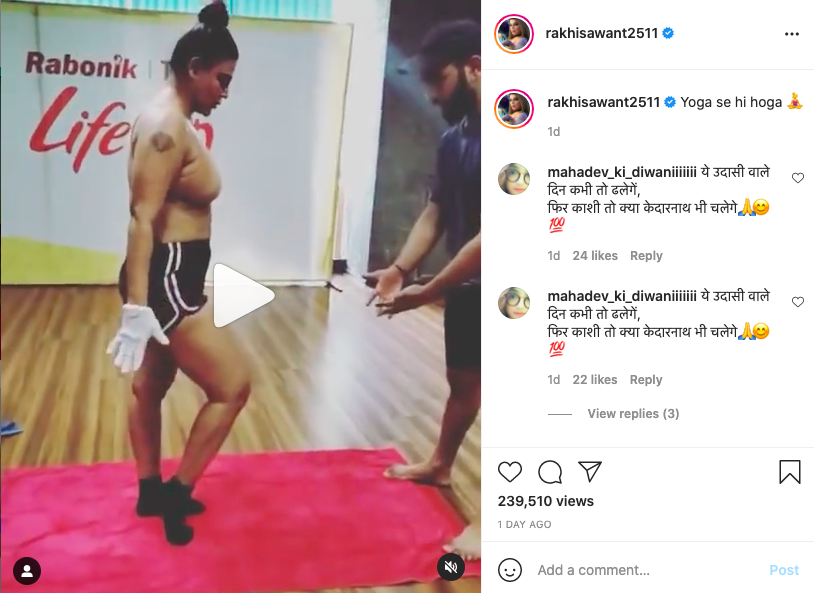 Rakhi is shown in the video doing a handstand with the assistance of instructors, dressed in a beige sports bra and blue shorts.

The recording went viral as soon as the celebrity posted it. It has received over five lakh views and numerous comments. While some admirers complimented her for her try, others mocked her for doing yoga in a beige color dress. Her beige-colored sports bra was criticised by some for making her appear "naked" in the video. Shehnaaz Gill, an actress, and singer were compared to her by one user.

Also Read: Birthday Special: Did you know why Mika Singh is not Married? See whom he blamed for his 'Break Up'

Sofia Hayat, Rakhi's friend, and singer called her "strong." Shehnaaz had already stunned her fans with her bodily change. Rakhi's hard work suggests that the day would come when she would be seen flaunting her figure as well.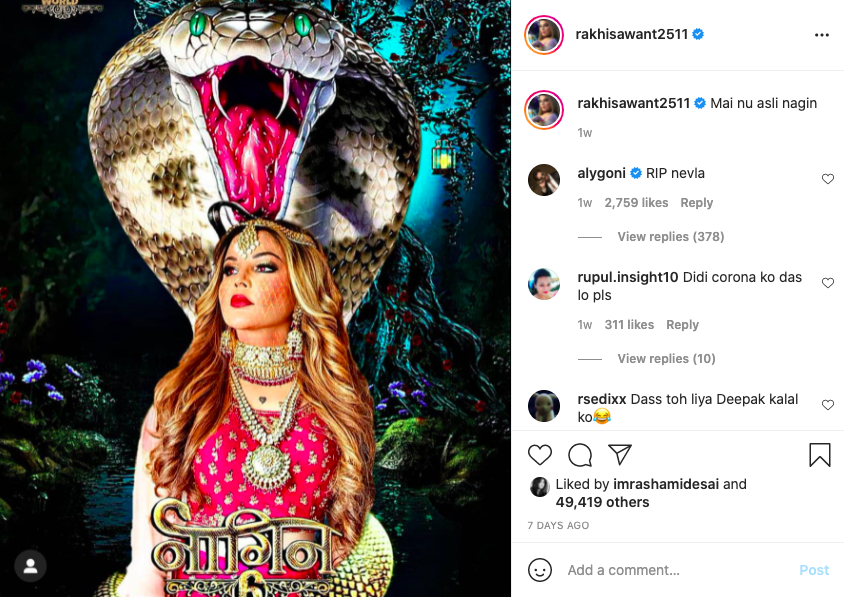 The actress is a frequent user of social media, and she frequently shares insightful and amusing posts with her followers. She shared the poster for Season 6 of the famous daily show Naagin last week. She put her face in the photograph instead of the lead actress.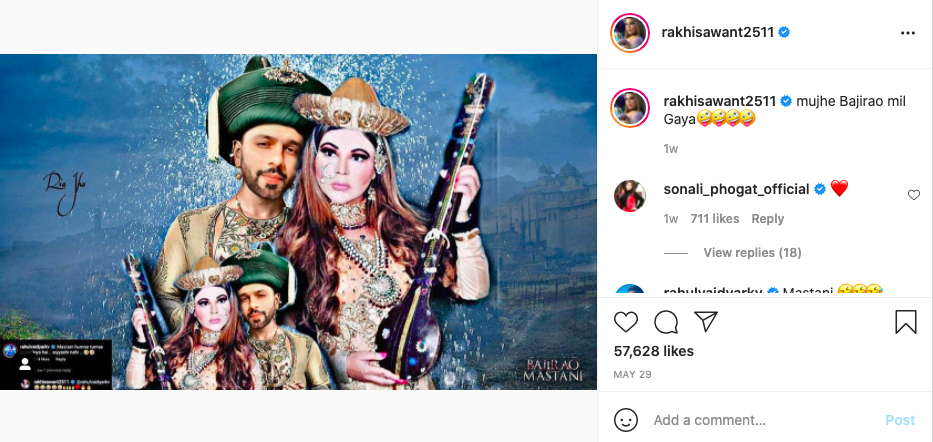 Rakhi even had her picture altered by her dear friend and musician Rahul Vaidya, who was costumed as Bajirao Peshwa and Mastani from Sanjay Leela Bhansali's film, Bajirao Mastani.

The dancer was most last seen on television in Season 14 of Bigg Boss. She will be a guest on Season 12 of the singing reality show Indian Idol this weekend.