Published On
What frauds & scams can land you in legal trouble before applying for Visa in Canada?
The frauds done by immigration agent can result in students getting banned from Canada for 5 years Author :
Guneet kaur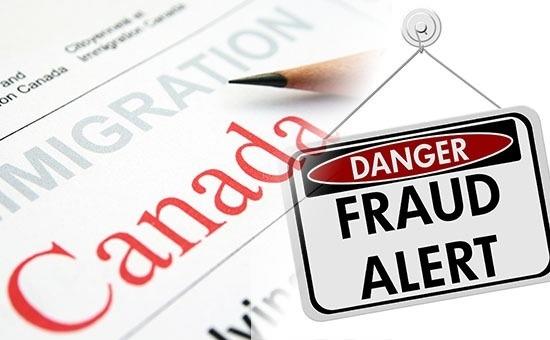 Canada is the most ideal destination for Indian students when it comes to choosing a country for higher education or job. A large portion of students from India goes to Canada to seek better opportunities. There is a proper process to apply for Visa if you are planning to go to Canada as a student and for the same various immigration agents are hired. But what everyone must be aware of is the fraud that takes place during this whole process. The immigration agents in India are involved in various scams and frauds that can not only make you lose a lot of money but you might also get banned from the country.
Here are certain frauds that you must be aware and the rules that everyone should follow before applying for a visa in Canada.
First of all, instead of taking help of an immigration agent, it's better to use a visa agent sitting in Canada called the 'representative.' These representatives help you to fill out forms, submit application on your behalf and are just a call away if you are facing any problems. Plus, these representatives a government approved so there are no chances that any fraud can happen to you. Just remember to include this information in your application otherwise you could be banned from applying for 5 years.
The Frauds That Can Happen With You
1. Be careful when hiring unauthorized visa agents
Remember that Canadian authorities don't deal with immigration agents that are not government approved. If any unauthorized agent is used then your application might be returned. Make sure to hire an agent who is approved by the government and has good experience in sending students abroad legally.
2. Never send fake documents
In Canada, sending fake documents is regarded as a serious crime for which you might even get banned by the authorities. You yourself are responsible for the document sent overseas, so make sure that everything is original and legal. If Canadian visa officers find false information on an application, you're the one who will face the consequences—not your agent.
3. Be Aware of the application fees
Talking about the fees in Canada, it costs around 6,000 (CAN$100) to apply for a visitor visa. Make sure to first gather whole information by yourself and not totally rely on immigration agents for the same. There are various scammers who charge a lot more than the actual amount required
4. Beware of fake job offers and student scams
There are various immigration agents who assure you to get you a work or student visa for Canada. For the same they make fake job letters or offer letters that can land you in a big trouble in Canada. Make sure to research the company and the job offer to make sure they're both real before you pay a visa agent to help you.