What is 'Bhoota Kola?' Understanding Kantara's controversy ahead of its OTT release
People during Bhoota Kola worship gods and goddesses who protect them from any danger that might come into their life.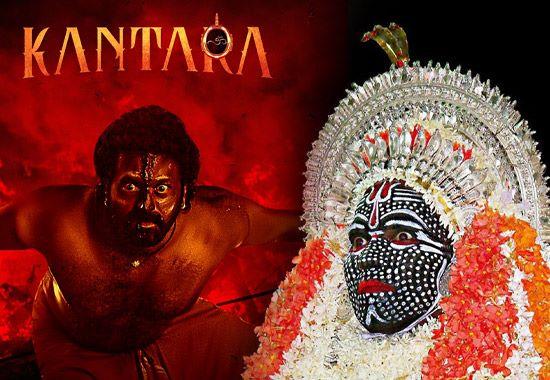 -

Ever since Kannada film 'Kantara' released pan India on September 30, it became one of the top critically acclaimed movie all over world. The film earned more than Rs 140 crore at the box office and became the highest-rated Indian film with a rating of 9.3 out of 10. Soon after its release, debate surfaced on a belief 'Bhoota Kola' that was shown in film. Various people filed a complaint against Kannada actor Chetan Ahimsa for hurting the sentiments of Hindus.

What is Bhoota Kola?

For people who are unversed, Bhoota Kola is a ritual performed in South India where local deities and gods/ goddesses are worshipped. This practice has been going on for last 500 years. In Tulu, word 'Bhoota' means God and 'Kola' means performance which is from dusk to dawn. People here worship gods and goddesses who protect them from any danger that might come into their life. People from parts of Karnataka believe that gods protect their land and take care of them, so to thank them for same people gather together and carry out Bhoota Kala. Many times, to seek the blessing of gods before any big happening also this ritual is performed.

How is the tradition performed?

During Bhoota Kola wedding-like processions are carried with bursting of firecrackers out on streets of Karnataka. People dress up in fancy costumes and jewelry. People take up attire of whichever deity they want to thank. Each deity has its own kind of music. Bhoota Kola in Karnataka is a lavish affair and people tend to spend more on it as compared to wedding organized. It is organized for over two-three days and members organizing it feed two meals to the entire village for those days.

Kantara OTT Release Date and Platform

Reportedly earlier Kantara was to make its release on November 4 but it was soon postponed by makers of film. Now, the movie is supposedly to release on 18th November 2022 only on Amazon Prime. In the northern region, Kantara outperformed Bollywood films featuring major movie stars like Akshay Kumar (Ram Setu), Ajay Devgn (Thank God), Katrina Kaif (Phone Bhoot), Ayushmann Khurrana (Doctor G), and others.