When is Bhai Dooj 2023? Date, time for Tilak, Subhmuhrat & everything you need to know
Bhai Dooj is a Hindu festival celebrating the pious bond between brothers & sisters, which generally takes place on the second day of Diwali.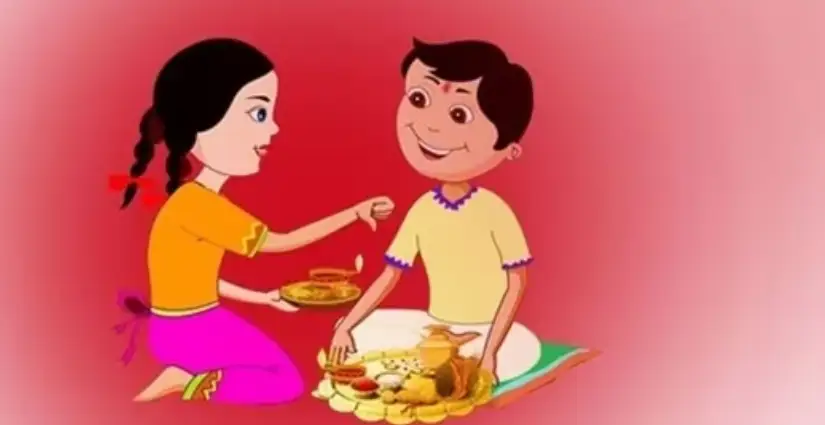 -

Although Navratri and Diwali have been concluded, India is still in festive mode. Courtesy of upcoming festivals Chhath Puja 2023 and Bhai Doj 2023, India is all set to remain in celebration mood till November 20. After the conclusion of Diwali, the people of India are all set to celebrate 2023 Bhai Dooj. For the unaware, Bhai Dooj is a festival celebrating the pious bond between brothers & sisters. Now, the question arises when is Bhai Dooj 2023 or what is 2023 Bhai Dooj Date or Bhai Dooj 2023 Subhmuhurat? Below is everything you need to know about 2023 Bhaidooj-
Bhai Dooj 2023 Date, time & subhmuhurat
For those who are unaware, Bhai Dooj is a festival celebrated by Hindus on the second lunar day of the Shukla Paksha (bright fortnight) of Kartika, the eighth month of the Vikram Samvat Hindu calendar or the Shalivahana Shaka calendar.
Talking about 2023 Bhai Dooj, it is generally celebrated on the second day after the completion of Diwali. Bhai Dooj is also known as Yama Dwitiya. In this festival, sisters apply tilak on their brothers' foreheads and wish for a long life. Bhai Dooj 2023 will be celebrated on both the 14th and 15th of November i.e. Tuesday and Wednesday.
In terms of Bhai Dooj 2023 Timing or Bhai Dooj Subhmuhurat, Dwitiya Tithi will start from 2.36 pm on 14th November and will continue till 1.47 pm on 15th November. In this way, this festival can be celebrated for two days.
Therefore, sisters who are wondering about 2023 Bhai Dooj Timing or 2023 Bhai Dooj Subhmuhurat, you can apply Tilak on your brother's forehead on 14th November. If you are not able to celebrate it on the 14th, you can also apply Tilak on the 15th of November till 1.47 pm.