Who is Ayesha Akram? Pakistani TikToker under fire over leaked video call
Pakistani TikToker Ayesha Akram came under the scanner of social media when her alleged 'recorded' private video call leaked online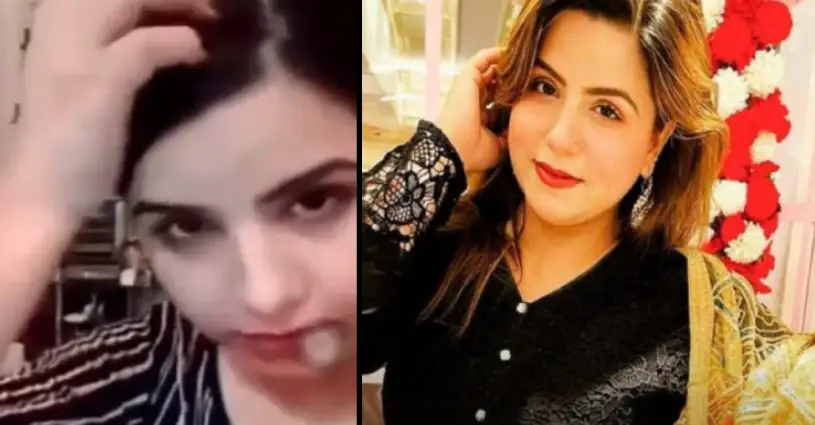 -

Pakistani social media users went berserk on Monday when Ayesha Akram's video was leaked online. Yes! you heard it right. Pakistani TikToker Ayesha Akram came under the scanner of social media when her alleged private video went viral. Ayesha Akram's leaked video showcased the TikToker on a video call with somebody. Ayesha Akram Leaked Recorded Video call showcased the TikToker stripping for the person and happily talking to him. As per reports, Ayesha Akram full video was 8 minutes long and the Pakistani users have been circulating the clip on social media. Now, the question arises who is Ayesha Akram? To know the answer continue reading-
Who is Ayesha Akram?
Ayesha Akram is not new to controversies. In 2021, Ayesha Akram grabbed global headlines when she was assaulted by over 400 men in the famous Minar-e-Pakistan. Akram and her crew were filming a video for Pakistan's Independence Day. She was seen holding the Indian flag along with Pakistan's flag, which allegedly triggered the men.
Ayesha Akram was subject to assault and the mob also tore her clothes apart. Pakistani media stated that Ayesha Akram was repeatedly tossed into the air and passed from one group of men to another. Several men were seen filming the incident before she was rescued.
Although the case is very much gone, Ayesha Akram is again in the limelight over her alleged private video leak. Despite controversies, Ayesha Akram is quite famous on Instagram as well. Ayesha Akram enjoys a moderate following of 98.5K followers.
On questions related to who leaked Ayesha Akram's video, many Pakistani YouTubers allege that the TikToker herself made the video viral. However, the YouTubers stated this without any proof. It means Ayesha Akram viral leaked video can be fake or made through deepfake AI.

Watch Video