Published On
Today's Google Doodle: Who is Anne Frank?
The Google Doodle for today includes excerpts from her journal. It honours the diary's 75th anniversary of publication. Author :
Ms Chaithra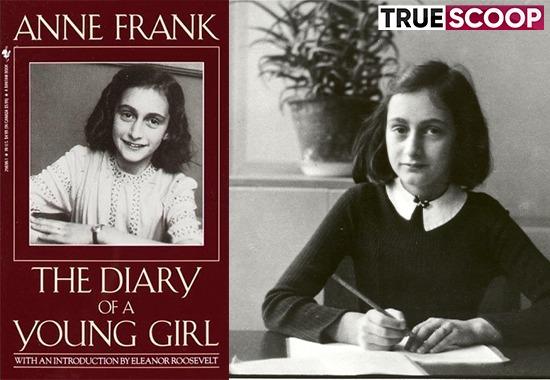 When she succumbed to a Nazi concentration camp, Anne Frank was just 15 years old. The Nazi hate of the Jewish community had utterly turned her upside down. She kept a diary as a coping mechanism for the arbitrary persecution. She wrote regarding her fears, her perspectives on World War 2, her dreams and hopes, and her attempts to understand why her community had been the victim of the most heinous organized war crime in the history of mankind.
Anne Frank's Diary
After her untimely and early passing, her father, who was devastated, published her diary. It is the most harrowing and heartbreaking narrative of the Genocide committed against Jews by Adolf Hitler's racially motivated troops, who murdered millions of European Jews as a result of their irrational belief in racial supremacy. The Google Doodle for today pays homage to Anne Frank, who remained composed in the face of hardship.
The Google Doodle for today includes excerpts from her journal. It honours the diary's 75th anniversary of publication, which is thought to be one of the most significant publications in recent history.
Anne Frank: Here is everything you need to know
World War 2 began when Anne Frank was only 10 years old. She was born in Frankfurt, Germany, on June 12, 1929. Her family, although, relocated to the Netherlands as a result of the Nazi persecution of Jews. In 1942, her family fled to a hidden annex in her father's office building as tens of thousands of Jews were being brutally slaughtered every day in industrialized killing machines known as concentration camps.
The family was forced to drop everything. One checkered notebook that she had been given for her thirteenth birthday was all that Anne Frank had. For 25 months, Anne stayed hidden. In a narrative titled "Het Achterhuis" (The Secret Annex), she detailed her intense dreams and fears.
On August 4, 1944, the Nazi Secret Service learned about her family. They were transferred to a detention facility and forced to perform difficult labour. The notorious Auschwitz concentration camp in Poland was where they were sent after that. Later, she was transferred to the German camp of Bergen-Belsen.
In these concentration camps, the Nazis starved and dehumanized the prisoner Jews and killed thousands of them every day using gas chambers made particularly for this purpose. These detainees were housed in overcrowded, brutal conditions with poor hygiene. Diseases spread as a result. The same disease claimed Anne Frank's life when she was only 15 years old.
The diary provided Anne with the much-needed comfort during her time in hiding. She used writing as a tool to express her emotions and aspirations. She aspired to become a well-known journalist or writer in the future. Anne was motivated to write a book about her period in hiding after the war when she heard Minister Bolkestein's appeal to the Dutch on radio Oranje on March 28, 1944, to save critical wartime records.
After the war was finished, her father released her diaries. It is among the non-fiction titles that have received the most readership ever. More than 80 other languages have been translated into it.
Google Doodle pays tribute to Anne Frank
"Frank's memoir is a staple in today's classrooms, utilized as a tool to educate generations of children about the Holocaust and the terrible dangers of discrimination and tyranny. Thank you, Anne, for sharing a critical window into your experience and our collective past, but also unwavering hope for our future," the Google Doodle wrote.