Published On
Who is David Carrick? Ex-London Police officer admits raping 24 women
David Carrick was found guilty of at least 49 offenses, including 24 counts of rape and charges that included assault, attempted rape, and false imprisonment Author :
Ujjwal Samrat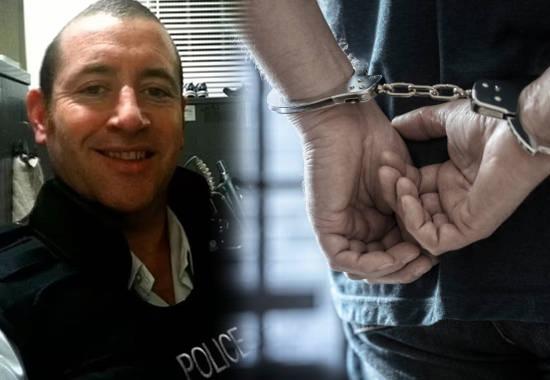 In an absolutely disgusting and shocking development, a former London Police Officer named David Carrick on Monday confessed to raping more than 2 dozen women over a span of 17 years. As per UK media reports, David Carrick was found guilty of at least 49 offenses, including 24 counts of rape and charges that included assault, attempted rape, and false imprisonment. David, 48-year-old, had joined London's Metropolitan Police force in 2001 and served with the parliamentary and diplomatic protection commands. As per the investigators and official statement, David grew acquaintances with some of the women through online dating sites or on social occasions, and by using his position as an officer, he gained their trust. The victims did not complain against him as Carrick told them that they would not be believed. Notably, David Carrick has been termed as 'serial rapist' and also called one of the worst sex offenders in modern history.
Who is David Carrick, 'the serial rapist' of London?
David Carrick is an English police officer who worked for the Metropolitan Police. He joined the police force in 2001 and worked as an armed police officer in Parliamentary and Diplomatic Protection since 2009. Carrick was born in born in Salisbury, Wiltshire, in January 1975. At the time of his birth, his parents, a cleaner and a Royal Artillery soldier lived at Bulford military camp. After the birth of his younger sister, the family moved to Durrington. Carrick went to Durrington comprehensive school. Carrick's parents divorced when he was a teenager.
Carrick joined the Met, aged 26, in 2001, after a spell in the Army. He had passed the vetting procedure despite having twice in the previous year been implicated, although not arrested or charged, in possible offences - including burglary, involving a former partner he had refused to accept he was no longer in a relationship with. In 2002, Carrick, the rookie cop, was investigated by his own force, after being accused of assaulting and harassing an ex-partner. There were no criminal charges and he was not referred to the Met's directorate of professional standards.
Now, coming to David Carrick's case, Carrick pleaded guilty on Monday to the charges against him at Southwark crown court, bringing a total of 49 charges covering 85 serious offenses. As per BBC, 'monster' Carrick was finally stopped when one woman decided to report him. In October 2021, after publicity about disgraced Met Police officer PC Wayne Couzens, she contacted police in Hertfordshire, where Carrick lived and committed many of his crimes. The woman described how, a year earlier, she had met Carrick on Tinder, the dating app. On their first encounter, he showed her his police warrant card, claimed he had met famous people - including the prime minister - and said he handled firearms. He also mentioned his pet snake. He told her he wanted a submissive woman. After plying her with drink, he took her to a hotel room where, she said, he raped her. Carrick was arrested and charged.
During his court hearing, David denied the allegation, however, his name was made public. As a result, Carrick's victims who were silent due to his intimidation started coming forward. As per BBC, "The investigation snowballed". The first complainant did not realise she would empower so many women to strip away the law-and-order mask of a monster.
It is pertinent to mention here that after the revelation of a series of crimes done by Carrick, the Metropolitan Police Department apologised to the victims. Between 2000 and 2021, as many as nine allegations of rape and other crimes were made against Carrick, and he was only suspended from the force after his arrest for a rape complaint in 2021. Calling the case "devastating" Assistant Commissioner Barbara Gray apologised to the victims and the public for not taking strict measures against Carrick.
King Charles III hatching hefty $50 million divorce deal for Meghan to bring Prince Harry back to the UK: Reports
"He has had a devastating impact on the trust and confidence of women and girls that we are working so hard to earn. "He has devastated colleagues," Gray said in a statement as reported by UK media.
BBC suggests that Carrick's earliest known victim described being falsely imprisoned, raped, and threatened with an imitation firearm by him in 2003, as his probationary period with the police was ending. He went on to rape, sexually assault and abuse a series of women, calling them his prostitutes. He would tell some what to wear, where to sleep, and what to eat, sometimes even banning them from food altogether. Some he banned from speaking to other men, or even to their own children. Others he urinated on.