Published On
Who is Draupadi Murmu? Why BJP choose her as a Presidential candidate, Her family background & more
Draupadi Murmu has been made the NDA candidate from BJP in the upcoming presidential election.
Author :
Rohit Gupta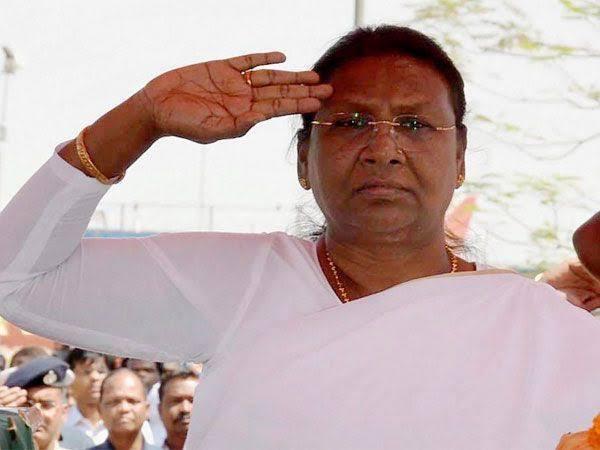 Draupadi Murmu has been made the NDA candidate from BJP in the upcoming presidential election. Making a woman tribal leader a contender for the country's highest post is being considered a masterstroke by the BJP. By bringing Murmu forward, the party has tried to hit many targets with one arrow. This is not only a big message for the women, tribals and SC-ST communities of the country but also a carefully taken step given the upcoming assembly and Lok Sabha elections. It has many political and social meanings.
BJP had given a big message 5 years ago by making Ram Nath Kovind, who comes from the Dalit community of UP, the President. Now a similar shocking decision has been taken regarding Draupadi Murmu. Murmu is from Odisha and has been the Governor of Jharkhand. BJP is trying to expand in both these states. Making someone from Odisha a presidential candidate for the first time is a big effort to woo the Odia population there. This will help the party to establish a foothold there in future. Moreover, it has also become easier to get the support of the Biju Janata Dal in the presidential election, which is essential for the victory of the NDA candidate.
Addressing the media, BJP President JP Nadda had said that we had discussed more than 20 names with our allies for the presidential candidacy, then finalized the name of Draupadi Murmu. It was announced on Tuesday as the opposition had announced its candidate. Political pundits believe that by making Murmu its presidential candidate, the BJP has shown that she is better than the opposition candidate Yashwant Sinha in both symbolic and political ways. Sinha has always been considered anti-Modi.
Prime Minister Narendra Modi has been talking about recognizing the growing support base among women at various political events, whether in public or under closed doors. Senior party leaders believe that women voters have emerged as a loyal vote bank for the BJP. One reason for this is also all the welfare schemes like Ujjwala, Swachh Bharat and free rations to the poor during the corona epidemic.
If seen, in recent months, the party has increased its focus on the tribals. In June, JP Nadda went on a visit to Ranchi, where he praised Lord Birsa Munda and assured tribals that the BJP would work for their betterment in the state. BJP President Nadda had also hosted a big meeting of tribal parties at the BJP headquarters in May this year, in which several parties of the area were called. Senior party leaders like PM Modi and Amit Shah have made efforts to woo tribals in states like Madhya Pradesh.
Senior party leaders feel that propagating Murmu's name for the post of President will also benefit the BJP in the upcoming assembly elections in Gujarat and Himachal Pradesh as the community's population is decisive in both the states. They also have an electoral impact in many other states including Jharkhand, Chhattisgarh, Odisha and the Northeast. Even if we look at the 2024 Lok Sabha elections, the election of Draupadi Murmu appears to be a strategic move of the BJP. The party can get the benefit of 47 seats reserved for STs in the Lok Sabha.
Her personal life and family
She was broken after losing her husband and her two sons. Actually, Draupadi Murmu is originally from Baidaposi village in Mayurbhanj district of Odisha. She belongs to a tribal Santhal family. She was born on 20 June 1958 in Baidaposi village of the district. Draupadi Murmu was married to Shyam Charan Murmu. After which she had two sons and a daughter, everything was going well, but she lost her husband and both sons in the accidents. She was completely broken after these accidents, but she did not lose courage for the sake of her daughter and took herself out of the painful life.
Within 5 years, Draupadi Murmu's entire family was finished, a few days after the marriage, her eldest son died under mysterious circumstances in the year 2009. She was somehow coming out of this shock that three years later in 2012, another son also lost her life in a painful road accident. After this, husband Shyam Charan Murmu had already died due to cardiac arrest due to tension and stress. Now Draupadi Murmu had only one daughter left for whom she had to live.