Who is Linda Yaccarino? NBCUniversal Executive likely to replace Elon Musk as new Twitter CEO
Linda Yaccarino is an alumnus of Penn State University which is among the Ivy Leagues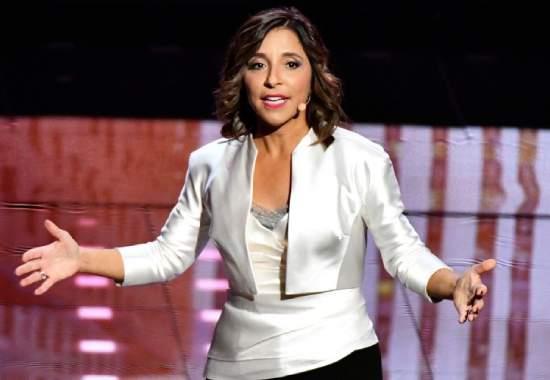 -

Tesla founder & Twitter Boss Elon Musk on Friday announced that he will be stepping down as CEO of the micro-blogging site as he has hired a new person who will be taking over his role in next 6 weeks. Elon Musk informed on his social media handle that he has hired new Twitter CEO and she will be starting in 6 weeks. Furthermore, Musk also explained his role in Twitter after he steps down as CEO. The Tesla Founder stated that his role will 'transition to being exec chair & CTO, overseeing product, software & sysops'. Now, the question arises of whom Elon Musk has hired as the new Twitter CEO. As soon as Elon Musk announced new Twitter CEO, media outlets around the world and even netizens went frenzy and started to dig who could be leading the micro-blogging website. And the name that popped up is Linda Yaccarino. If reports are to be true, the question arises who is Linda Yaccarino, New Twitter CEO? To know the answer continue reading-
Excited to announce that I've hired a new CEO for X/Twitter. She will be starting in ~6 weeks!

My role will transition to being exec chair & CTO, overseeing product, software & sysops.

— Elon Musk (@elonmusk) May 11, 2023
New Twitter CEO
As per reports, for the past many months, Musk was on the CEO hunt for Twitter. In his multiple interviews, Musk had expressed that he will appoint Twitter's New CEO once he find an eligible candidate. Not only this, Musk jokingly once tweeted that he is appointing his dog as CEO of Twitter. In fact, during an impromptu live BBC interview, Musk had said: "I did stand down. I keep telling you I'm not the CEO of Twitter, my dog is the CEO of Twitter." Well, now Musk has finally chosen new CEO of Twitter, the question arises who is Linda Yaccarino?
Notably, Linda Yaccarino's name as the new Twitter CEO popped out when Kara Swisher, a journalist and Silicon Valley insider revealed that the person is none other than Yaccarino. Soon, Wall Street Journal followed with a report saying that Yaccarino is likely to be the new Twitter CEO.
Who is Linda Yaccarino?
Going by her profile, Linda Yaccarino is regarded as quite an influential person in the media and advertising world. She has been with NBCUniversal for more than 10 years, where she has been an industry advocate for finding better ways to measure the effectiveness of advertising. As head of NBCU's advertising sales, Linda was also key in the launch of the company's ad-supported Peacock streaming service. Not only this, but Linda Yaccarino has also served for 19 years at Turner Entertainment and is widely appreciated for transitioning the network's ad sales operation into digitalization.
It is pertinent to mention here that Linda Yaccarino is an alumnus of Penn State University which is among the Ivy Leagues. Linda studied liberal arts and telecommunication at Penn State University. Interestingly, if reports of Linda being appointed as the new Twitter CEO is true, it will be a big blow to NBC as its CEO Jeff Shell is also leaving the company after accepting of having an inappropriate relationship with a woman in the company.
In legal setback, Trump ordered to pay $5M to woman in sex abuse case
Americans share Linda Yaccarino's LinkedIn Profile
A user wrote, "There's a possibility (rumor) that @lindayacc Linda Yaccarino is the person @elonmusk wants to replace him as Twitter CEO.These are her most recent jobs listed in LinkedIn.Joined the @wef in 2019, and worked for the Biden administration from 2021-2022. What a mistake Elon. (SIC)"
There's a possibility (rumor) that @lindayacc Linda Yaccarino is the person @elonmusk wants to replace him as Twitter CEO.
These are her most recent jobs listed in LinkedIn.
Joined the @wef in 2019, and worked for the Biden administration from 2021-2022.
What a mistake Elon. pic.twitter.com/nrmVqR1vXb

— Justin Theory (@realJustATheory) May 12, 2023