Who is Jag Bains? Indian-origin man becomes first Sikh to win US reality show Big Brother 25
Indian-origin Jag Bains won Big Brother Season 25 on November 9 during the grand finale defeating Matt Klotz and Bowie Jane Ball.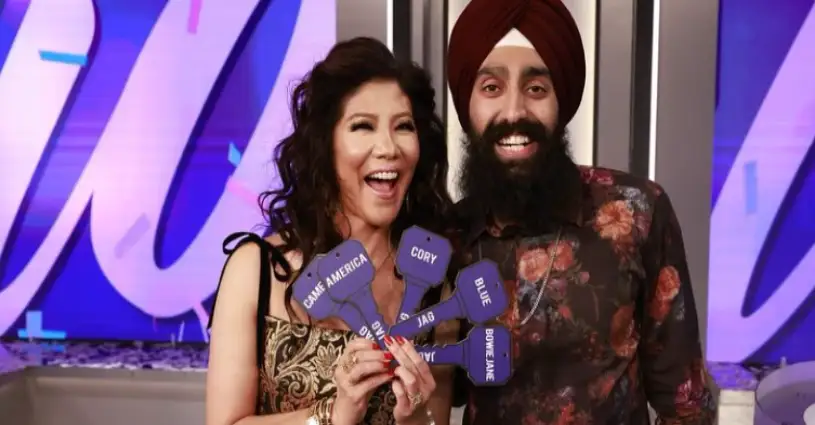 -

In a proud moment, an Indian-origin man named Jag Bains recently became the first Sikh contestant in history to win the USA's famous reality show Big Brother. Jag Bains won Big Brother Season 25 on November 9 during the grand finale. He defeated Matt Klotz and Bowie Jane Ball to win the trophy and took $750,000 home. Jag Bains not only became the first-ever Sikh American to win the Big Brother title but he is also the first one to participate in the US version of the popular reality show. Jag won the show with a 5-2 vote, defeating Klotz in the final round.

Now, those wondering who is Jag Bains, winner of Big Brother 25, below is what we know so far-
Who is Big Brother winner Jag Bains?
Jag Bains is a 25-year-old entrepreneur who owns a trucking company in Washington, USA. Jag Bains survived for 100 days in the Big Brother house. For those who are unaware, the Indian reality TV show Bigg Boss is inspired by the US show Big Brother. Bollywood actress Shilpa Shetty had also won Big Brother Season 5 in 2007.
After winning the Big Brother title, Jag Bains on his social media wrote, "Winning Big Brother 25 isn't just a personal victory; it's a victory for my family, friends, and community. As the first Sikh contestant, I'm overwhelmed with gratitude. This experience was more than just a game, it was about forming lifelong bonds, understanding the beauty of diversity, and creating history.
To my fellow housemates, thank you for the laughter, the discussions, and the unforgettable memories. We've grown together, challenged each other, and created a family within those walls. To the Big Brother and CBS team, your dedication makes this dream a reality for all of us. Your hard work doesn't go unnoticed.
AND TO MY JAGGERNAUTS!! Your support has been surreal. Every cheer, every message is a source of motivation. You've embraced not just me, but the values I stand for, showing the world the power of inclusion and respect. This win is OURS. Here's to breaking stereotypes, celebrating our differences, and setting milestones."