Who killed Mahatma Gandhi and why? Spinning back the time wheel ahead Gandhi Jayanti 2023
On January 30, 1948, Mahatma Gandhi was assassinated in New Delhi while attending his evening prayer meeting.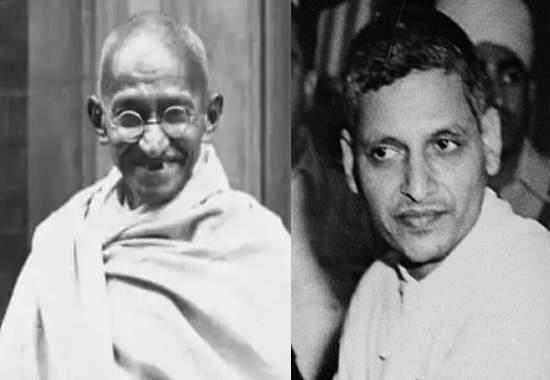 -

In a nation where the memory of Mahatma Gandhi looms large, the question of who was responsible for the assassination of the Father of the Nation has continued to intrigue and haunt us for decades. Ahead of Mahatma Gandhi's birth anniversary, let's delve into the intricacies of this historical tragedy, exploring the facts, figures, and the various theories that have surrounded it over the years.

The Assassination: A Recap

On January 30, 1948, Mahatma Gandhi was assassinated in New Delhi while attending his evening prayer meeting. He was shot three times by Nathuram Godse, and succumbed to his injuries soon after. This incident sent shockwaves not only across India but throughout the world.

Who was Nathuram Godse?

Nathuram Vinayak Godse, born on May 19, 1910, in Pune, was the man behind the trigger that ended Mahatma Gandhi's life. Godse's life before the assassination was marked by a deep ideological transformation. He initially admired Gandhi's efforts for Indian independence but grew disillusioned with what he perceived as Gandhi's appeasement of Muslims during the partition of India.

Godse's Motive

Godse's primary motive for assassinating Gandhi was his vehement opposition to Gandhi's pacifist approach and his belief that the leader was compromising India's interests. He felt that Gandhi's stance was too accommodating to Muslims, especially during the tumultuous times of the partition. This led Godse to join extremist organizations.

Involvement in Extremist Groups

Nathuram Godse's association with the RSS, a right-wing Hindu nationalist organization, raised questions about the group's role in the assassination. However, it's important to note that the RSS officially condemned the assassination and claimed no involvement. Godse himself resigned from the RSS prior to the assassination.

The Assassination Plot

Godse meticulously planned the assassination, and on January 30, 1948, he approached Mahatma Gandhi during his evening prayer meeting and fired three shots. The final words on his lips were "Hey Ram," a reference to Lord Rama, before he was apprehended by onlookers.

The Trial and Execution

Following Gandhi's assassination, a rigorous investigation was launched. Nathuram Godse, along with Narayan Apte, Vinayak Savarkar, and others, stood trial for the murder. On November 8, 1949, Godse and Apte were sentenced to death, while Savarkar was acquitted due to lack of evidence. Godse and Apte were executed on November 15, 1949.

Also Read: US Mission in India processes over 1 mn non-immigrant visas in 2023

Legacy and Controversy

Nathuram Godse's name remains synonymous with the assassination of Mahatma Gandhi. His actions have sparked intense debates and controversies, with some extremist groups glorifying him as a hero and martyr. However, the mainstream consensus, including leaders from various political backgrounds, has unequivocally condemned the assassination.

Books by Mahatma Gandhi

1. "The Story of My Experiments with Truth" - Gandhi's autobiography, where he shares his life experiences, including his journey towards self-discovery and his experiments with nonviolence and truth.

2. "Hind Swaraj or Indian Home Rule" - This work explores Gandhi's vision for India's self-rule, his critique of modern civilization, and his advocacy for decentralized, village-based governance.

3. "Satyagraha in South Africa" - A collection of writings about Gandhi's experiences with civil disobedience and nonviolent resistance during his time in South Africa.

4. "The Essential Gandhi: An Anthology of His Writings on His Life, Work, and Ideas" - This anthology brings together some of Gandhi's most influential writings, speeches, and letters, providing a comprehensive overview of his philosophy.

5. "My Religion" - Gandhi's reflections on spirituality, morality, and the role of religion in his life and philosophy.

Movies Inspired by Mahatma Gandhi

1. "Gandhi" (1982) - Directed by Richard Attenborough, this epic biographical film features Ben Kingsley in an Oscar-winning performance as Mahatma Gandhi. The movie explores Gandhi's life and leadership during India's struggle for independence.

2. "Lage Raho Munna Bhai" (2006) - A Bollywood film that incorporates Gandhian principles into a contemporary storyline. It follows the journey of a modern man who begins to see and interact with the spirit of Gandhi.

3. "Gandhi, My Father" (2007) - This film delves into the tumultuous relationship between Mahatma Gandhi and his son, Harilal Gandhi, shedding light on the personal struggles of the Gandhi family.

4. "Hey Ram" (2000) - Directed and starred in by Kamal Haasan, this film explores the events leading up to Gandhi's assassination, providing a unique perspective on the political and social tensions of the time.

5. "Gandhi's Early Years" (2021) - A recent documentary that delves into Gandhi's formative years, providing insights into his upbringing, education, and early experiences that shaped his later activism.

Conclusion

As we reflect on Mahatma Gandhi's legacy and the life of his assassin Nathuram Godse, it is crucial to remember the lessons they both impart. The assassination of Gandhi remains a dark chapter in Indian history, a stark reminder of the consequences of intolerance and extremism. While Nathuram Godse's actions were driven by his own convictions, they stand in stark contrast to the principles of nonviolence, tolerance, and peace that Gandhi tirelessly advocated.