Who is Michelle Lee? Actress who fought Katrina Kaif in viral towel scene in Tiger 3
Although Michelle Lee is new in Bollywood as shown in Tiger 3, she is quite a well-established name in the Hollywood film industry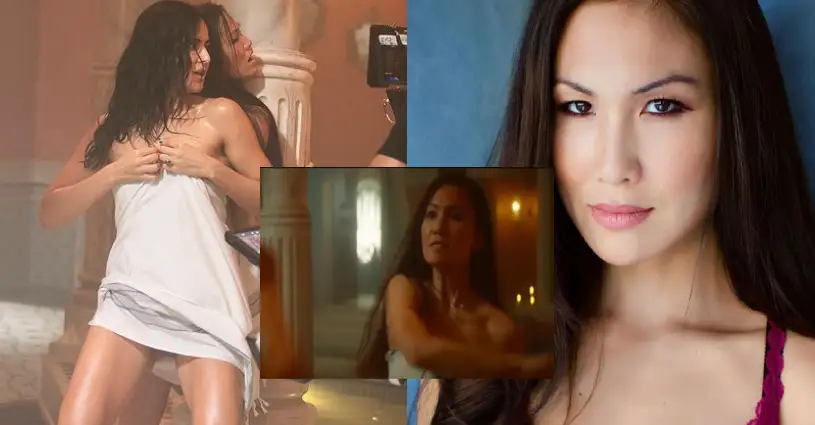 -

Among the much-awaited movies of the year, Tiger 3 was released in theaters on November 12 and as expected it broke multiple box office records in India. Starring Salman Khan, Katrina Kaif, Emraan Hashmi, Shah Rukh Khan (in a guest appearance), Ranvir Shorey, and more, Tiger 3 marks the advent of Yash Raj Film's Spy Universe. Made under the banner of Yash Raj Films, Tiger 3 has multiple whistle-worthy scenes. However, what has grabbed everyone's attention is Katrina Kaif's fight scene in the towel. Katrina Kaif's towel fight scene in Tiger 3 has clean-bowled her fans. Apart from Katrina Kaif, the actress with whom she fought has also impressed fans on the silver screens. The actress in the Katrina Kaif towel fight scene is Michelle Lee. Now, the question arises who is Michelle Lee? Below is everything you need to know about Michelle Lee-
Who is Michelle Lee?
Although Michelle Lee is new in Bollywood, she is quite a well-established name in the Hollywood film industry. Michelle Lee's fight sequence with Katrina Kaif at a Turkish hammam is the talking point. Michelle has previously acted with Scarlett Johannson in 'Black Widow', Johnny Depp in 'Pirates of the Caribbean', Brad Pitt in 'Bullet Train' and even Tom Hardy in 'Venom'. Hailing from America, Michelle is also a stuntwoman and a trained martial artist.
Recently, in an interview with a news portal, Michelle was quoted saying, "I m not surprised. I thought it was pretty epic when we were shooting it. We learned and practiced the fight for a couple weeks and then shot it. The set design was absolutely gorgeous and the fight was really fun to do. It was wonderful being on an International film."
Michelle Lee is also quite famous on Instagram. She has more than 13K followers on the photo & video sharing social media platform. Michelle Lee is quiet active on social media as well. She generally shared her work and an insight of her personal life with her fans.
Talking about Tiger 3, Salman Khan's movie's current box office total collection is Rs 101 crore. Tiger 3 is the third Hindi film this year to cross the 100 crore mark in two days – the other two in this select club are Shah Rukh Khan's releases Pathaan and Jawan.