Who are Missouri teachers? Megan Gaither & Brianna Coppage fired for account on OnlyFans
Two teachers named Megan Gaither and Brianna Coppage were teaching at St Clair High School in Missouri, USA when their secret OnlyFans account was discovered by students.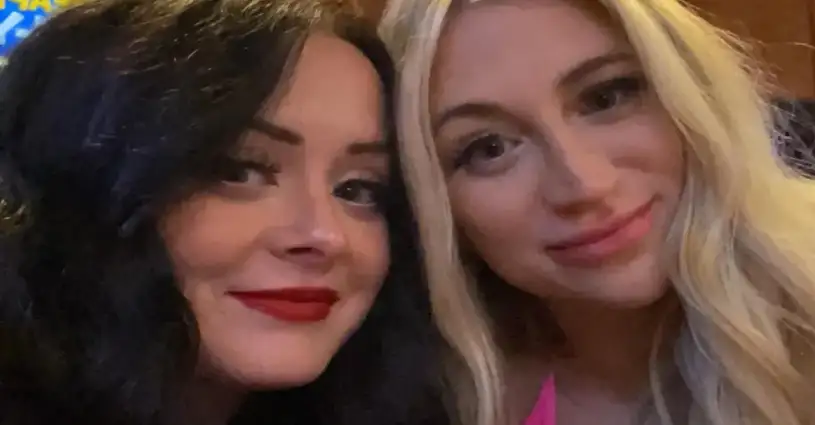 -

In a shocking development, two teachers of a small school in Missouri, USA were fired after their OnlyFans account was discocered by a student. The two teachers named Megan Gaither and Brianna Coppage were teaching at St Clair High School in Missouri, USA. It is pertinent to mention here that although Megan Gaither and Brianna Coppage were tecahing at the same school, their secrets were found separately. Below is how Megan Gaither and Brianna Coppage's secret OnlyFans account were found-
Megan Gaither OnlyFans Account
As per US media report, Megan Gaither, 31, was teaching English at St Clair High School in Missouri, USA. Also she was cheerleading coach at St Clair High Schoo. However, one day, Megan Gaither's OnlyFans account was discovered when a student reportedly slipped a note under her classroom door claiming they "knew her secret".
Megan Gaither reportedly confirmed that the Missouri school sent her on leave from last Friday for related to "professionalism and student communication". Megan Gaither while talking to a news portal opened up on why she was present at an X-rated website. "Teaching does not financially support a person. It's really hard to stretch those paychecks during the summer. That's why I did it," Megan Gaither was quoted saying.
Brianna Coppage OnlyFans account
Coming to the other teacher, Brianna Coppage, 28, voluntarily resigned from her own English teaching position to focus on producing X-rated content with her husband for OnlyFans. Notably, Brianna Coppage was also placed on leave by the school after her X-rated page was found.
Of her resignation, Brianna Coppage was quoted saying, "I don't want to fight the school district. I'm just ready for peace. I knew that nothing was ever going to be the same if I went back so that was just the best option."
As per reports, Brianna Coppage was suspended on September 27. She informed a news portal that she earned close to $1million by selling her X-rated videos and photos since resigning from teaching. The teaching job paid her a salary of $42,000.
On the other hand, Megan Gaither deactivated her own OnlyFans account when Coppage's was discovered by school officials. Megan Gaither reportedly made an additional $3,000 to $5,000 a month through the platform, where she had about 1,500 subscribers and chose to keep her face hidden.