Who is Rikki Lynn Laughlin? St. James High School teacher in trouble for sending personal pics to student
Rikki Lynn Laughlin who was a teacher at St. James High School in Missouri, sent her private pics to a 16-year-old student and invited him to her home while her husband was away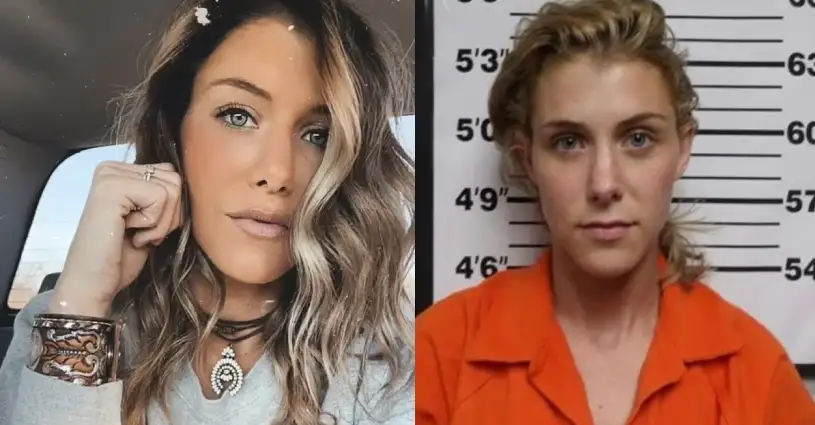 -

In a shocking development, a 24-year-old teacher named Rikki Lynn Laughlin is facing six felony charges as she has been accused of sending her X-rated pics to a minor student. As per reports, Rikki Lynn Laughlin who was a teacher at St. James High School, sent her private pics to a 16-year-old student and invited him to her home while her husband was away. Rikki Lynn Laughlin private picture controversy is now grabbing global headlines as the Missouri teacher is facing a potential at least 20 years in prison. Now, the question arises how did Rikki Lynn Laughlin came in contact with the student and what did he inform the Police? To know the details continue reading-
What did Rikki Lynn Laughlin do?
As per US media reports, Rikki Lynn Laughlin sent her naked photos to the student on Snapchat and things proceeded thereafter. Apart from sending X-rated pics, Rikki Lynn Laughlin personal video was also shared by the the teacher herself to the student. In the Rikki Lynn Laughlin private video, the teacher was seen using a particular material in an objectionable position.
Reportedly, the student reportedly told police that "things progressed fast" after the Snapchat exchange and that he and Laughlin had kissed.
Maries County Sheriff's Office was quoted saying that when the US teacher invited the student to have a physical relationship, he 'made excuses' for not being intimate because 'he did not feel comfortable.' Following this, Police launched a probe after receiving a tip from a Phelps County detective on Oct. 19 about an inappropriate relationship at the school in the small city of St. James, 95 miles southwest of St. Louis.
During the questioning by the Police, Rikki Lynn Laughlin reportedly confessed that she had been in touch with the student over Snapchat, but claimed he had initiated the conversation and that she had not been 'aware' he was a minor until the day before. For those who are unaware, the age of consent in Missouri is 17 years old.
When the Police searched the teacher's phone, they found the objectionable video that the student had told them about.
What are the charges against Rikki Lynn Laughlin?
As per reports, Rikki Lynn Laughlin has been charged with possession of child p*rn, tampering with a victim, attempted statutory rape, sexual exploitation of a minor, tampering with physical evidence and sexual trafficking of a child, along with one misdemeanor count of furnishing pornographic materials to minors.
School district Superintendent Tim Webster did not name the teacher, however, was quoted saying that she was "immediately escorted from school property and placed on leave pending investigation."
Talking more about Rikki Lynn Laughlin's life, she completed three temporary authorization certificates and a substitute certification. She was teaching classes to juniors at the high school. As of now, Rikki Lynn Laughlin's bail bond was set at $100,000 and she has a court hearing scheduled for November 20.