Who is Shruti Raghunathan? Team India's Venkatesh Iyer gets engaged to THIS fashion designer
KKR all-rounder Venkatesh Iyer on Tuesday took to his Instagram handle and shared his engagement pics with Shruti Raghunathan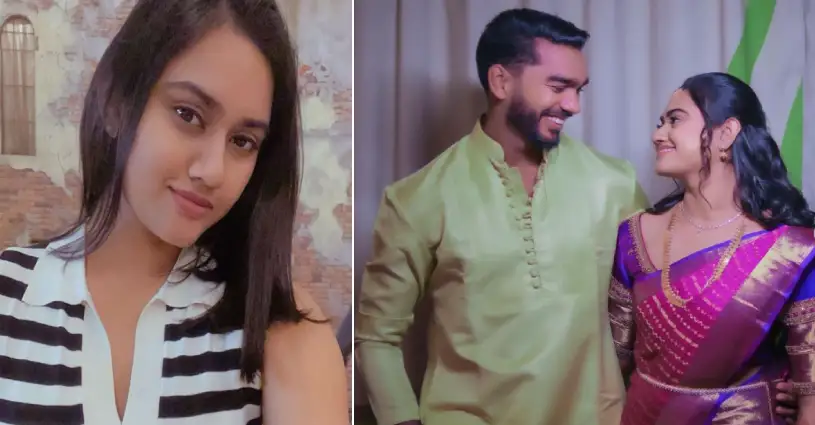 -

Team India and Kolkata Knight Riders (KKR) all-rounder Venkatesh Iyer recently got engaged to Shruti Raghunathan. Venkatesh Iyer on Tuesday took to his Instagram handle and shared his engagement pics with Shruti Raghunathan. As a result, Venkatesh Iyer's engagement pics with Shruti Raghunathan went viral in no time. After Ventakesh Iyrer's engagement pics surfaced on social media, the cricket fraternity and fans congratulated the 28-year-old cricketer on social media. Not only this, a few fans also wondered who is Shruti Raghunathan or who is or Venkatesh Iyer's wife-to-be Shruti Raghunathan. Below is everything we know about Shruti Raghunathan-
Who is Venkatesh Iyer's fiance Shruti Raghunathan?
Sharing his engagement pics on social media, Venkatesh tagged Shruti Raghunathan in his photos. However, Shruti Raghunathan has kept her Instagram account private. As a result, not much is known about Shruti Raghunathan. However, reports suggest that Shruti Raghunathan is a fashion designer by profession.
Reportedly, Venkatesh Iyer's fiance Shruti has completed a B.com from PSG College of Arts and Science and has a Master's degree in Fashion Management from NIFT, India. Shruti is currently working as a Merchandise Planner at Lifestyle International Private Limited in Bengaluru, Karnataka. As per her LinkedIn profile, Shruti is also interested in singing.
Talking about Venkatesh Iyer's engagement pics, the couple looked into each other's eyes. Venkatesh was seen wearing a light green kurta, while Shruti opted for a printed saree on the auspicious occasion.
Watch