Who is Zara Patel? All about British influencer & Rashmika Mandanna's Deepfake video
Zara Patel is a British-Indian Instagram influencer famous for her X-rated content apart from being a 'full time data engineer'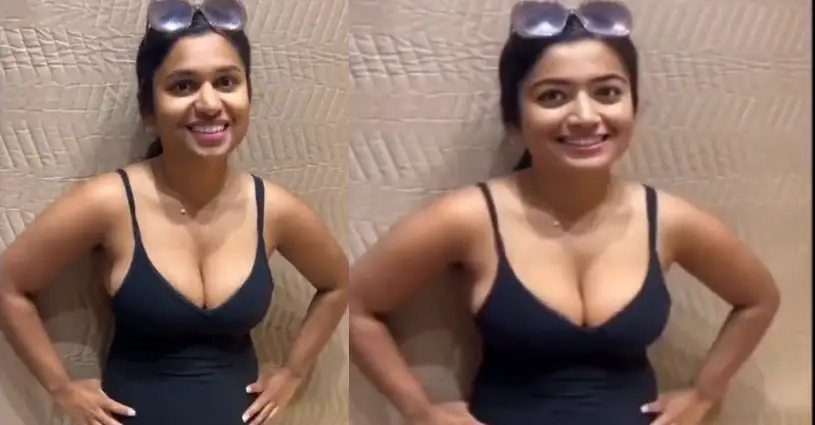 -

India has been witnessing a surge in video leak cases. Well-known people have come out publically and rejected reports that their private videos have been leaked online. For instance, Jalandhar's famous Kulhad Pizza couple's private video was leaked online and they came under the scanner of social media resulting in online criticism. Sehaj Arora of Kulhad Pizza claimed that the objectionable video that went viral was fake and made with an AI. Now, Bollywood actress Rashmika Mandanna has faced a similar kind of controversy when her deep fake video went viral on social media. On Sunday, a journalist shared two slips showing how AI Deepfake is turning out to be dangerous in modern society. In fact, Bollywood's megastar Amitabh Bachchan stated that legal action must be taken in Rashmika Mandanna's deepfake video case.

For those who are unaware, Rashmika Mandanna's face was used on a morphed video of a British influencer Zara Patel. The video belonged to Zara Patel, however, her face was swapped with Rashmika Mandanna, claiming that the Bollywood actress was spotted inside a lift. While fans were quick to identify that the woman in the video is not Rashmika Mandanna, they indeed wondered who is the woman in the video or who is Zara Patel.
Who is Zara Patel?
As per reports, Zara Patel is a British-Indian Instagram influencer famous for her X-rated content. Zara Patel enjoys a massive fanbase on Instagram with 430K followers (while writing). Going by her bio, Zara Patel is a full-time Data Engineer. However, Zara is also involved in producing adult content for her fans. In fact, Zara Patel has also shared a secret link on her Instagram handle. Zara is very active on social media and frequently shares adult content including her semi-naked pictures and videos.
Zara Patel & Rashmika Mandanna controversy
A journalist on Sunday took to his X handle and shared the video writing, "There is an urgent need for a legal and regulatory framework to deal with deepfake in India. You might have seen this viral video of actress Rashmika Mandanna on Instagram. But wait, this is a deepfake video of Zara Patel. This thread contains the actual video.
"The original video is of Zara Patel, a British-Indian girl with 415K followers on Instagram. She uploaded this video on Instagram on 9 October...From a deepfake POV, the viral video is perfect enough for ordinary social media users to fall for it. But if you watch the video carefully, you can see at (0:01) that when Rashmika (deepfake) was entering the lift, suddenly her face changes from the other girl to Rashmika."