Published On
Why arrest warrant has been issued against Kamaal Rashid Khan aka KRK?
Arrest warrant has been issued against him over the defamatory case filed by Manoj Bajpayee Author :
Guneet kaur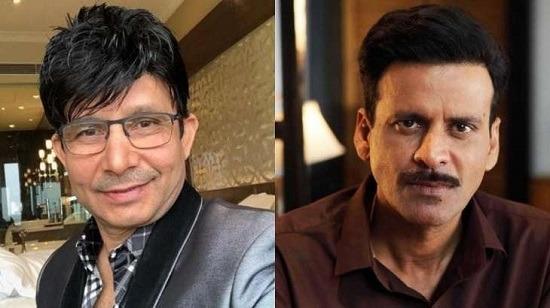 Kamaal Rashid Khan aka KRK has always been in the limelight for his defamatory comments against various Bollywood actors and actresses. KRK never shies away from expressing what he really thinks about the celebs. One such statement has landed KRK in trouble.
Reportedly, the Indore district court has issued an arrest warrant against film producer Kamaal Rashid Khan. As per information, KRK was not present during the hearing of the defamation case filed against him by famous actor Manoj Bajpayee.
'Family Man' actor Manoj Bajpayee filed a defamatory case against Kamaal Rashid Khan in the year 2021 after he referred to him as 'ganjhedi' & 'nashedi' in several tweets. Manoj Bajpayee filing a defamation case stated that KRK was trying to spoil his image by allegedly calling him a drug addict.
The Judicial Magistrate First Class on 16th March 2023 issued an arrest warrant against KRK for the same was causing a delay in the case by not being present there.
On 13th December 2022, KRK gave an application seeking his defamation case against him to be quashed which was dismissed. KRK's lawyer in the defense stated that Twitter handle from which the Tweet regarding Manoj Bajpayee was made has already been sold to one Saleem Ahmed in October 2020.