Published On
Why Moosewala's family wants probe by central agencies in killing?
On May 29, Sunday last month, Moosewala was brutally Murdered in Jawaherke village. Author :
Chanderveer Singh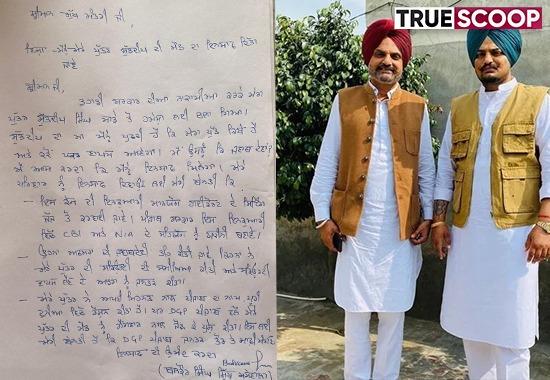 Famous Punjabi singer Sidhu Moousewala was brutally Murdered in Jawaherke village, on May 29, Sunday last month. Punjabi singer Shubhdeep Singh Sidhu's parents have now requested central agencies to investigate the murder case. But the big question is why has the family sought a probe by central agencies?
Firstly, Sidhu Moosewala joined the Congress but at present, there is an AAP government in the state. His family could be fearing that the Aam Aadmi Party, being an anti-party, would not be serious about resolving the issue. Despite repeated pleas from Sidhu Moosewala and his father, he was not given proper security by the Punjab police.
And shortly after the murder, Punjab police declared it to be a result of a gang war. Attempts were allegedly made to divert the matter, feels the family. The family members opposed it and the DGP was asked to apologize for making such a statement.
Police could not arrest anyone for the last four days after the murder.
Whatever be the apprehensions of the family the police on its part have formed an SIT to strengthen the investigation. DGP VK Bhawra reorganized the Special Investigation Team (SIT) under the supervision of the Anti-Gangster Task Force (AGTF) Pramod Ban. Now the 6-member SIT The new chairman is Inspector General of Police (IGP) PAP. Jaskaran Singh and 2 new members AIG. AGTF Gurmeet Singh Chouhan and SSP Mansa Gaurav Tora will be present while SP Investigation Mansa Dharamvir Singh, DSP Investigation Bathinda Viswajit Singh, and CIA in charge Mansa Prithipal Singh currently have 3 members.